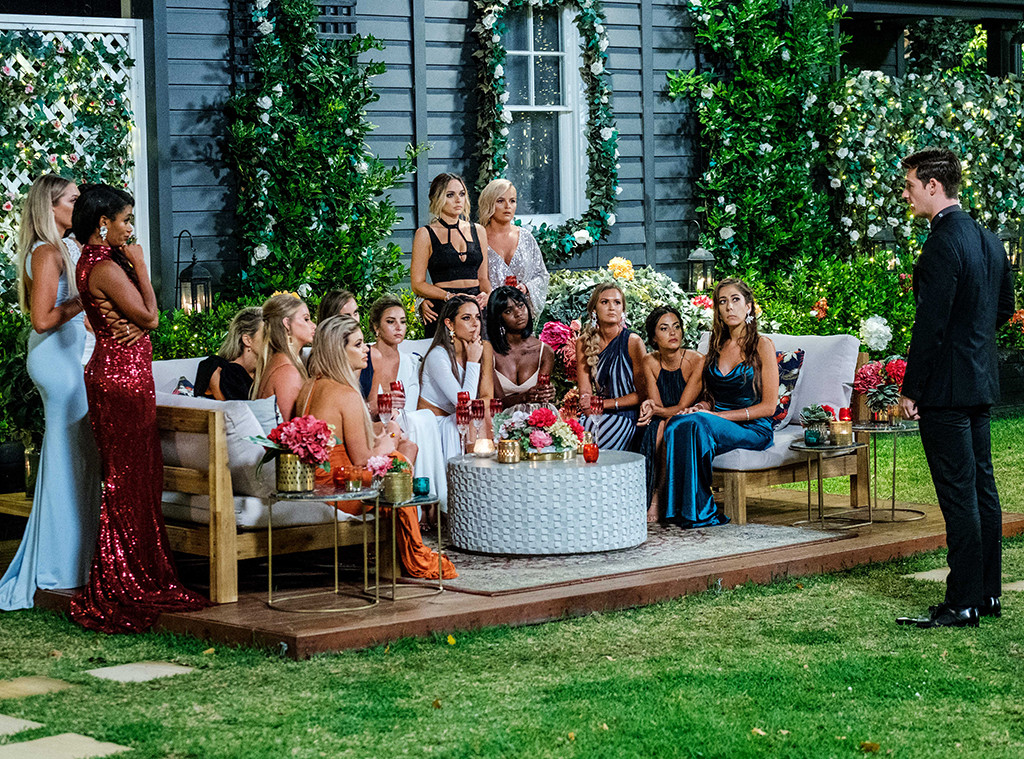 Ten
After an endless stream of drama-heavy promos promising "the walkout", Thursday night's episode of The Bachelor Australia left viewers completely shocked when… the walkout didn't even happen.
Matt Agnew whisked contestant Abbie away for a steamy garden makeout session at the cocktail party, and fans were led to believe the episode would end with the much hyped scene in which the 31-year-old astrophysicist tells the group, "For me, tonight's been a tremendous waste of time. That's it," and storms out. But alas, no luck.
Despite fans' understandable disappointment, Ten promises you won't have to wait much longer for the scandalous walkout to occur. A network rep tells E! News the walkout will definitely happen during next Wednesday's episode 5.
It's likely then that the walkout has something to do with the building tension between 23-year-old Abbie and 26-year-old Monique. In a teaser for next week, we see Abbie hanging with Matt in a hot tub, where she tells him that Monique used "a phrase" she found inappropriate, which leads Matt to confront Monique about it. But Monique insists, "Whoa, whoa, whoa. I would never say that," and claims Abbie made the whole thing up. Drama!
Speaking to E! News after her episode 4 elimination, Isabelle warned how easy it is for things to get taken out of context in the mansion.
"I think it's so hard because a lot of things can get misconstrued so easily, and it's very much Chinese whispers with so many girls in the house," she said. "Things aren't always what they seem."
The Bachelor Australia airs Wednesdays and Thursdays at 7.30pm on Ten—and the walkout is absolutely, positively on Wednesday, August 14.