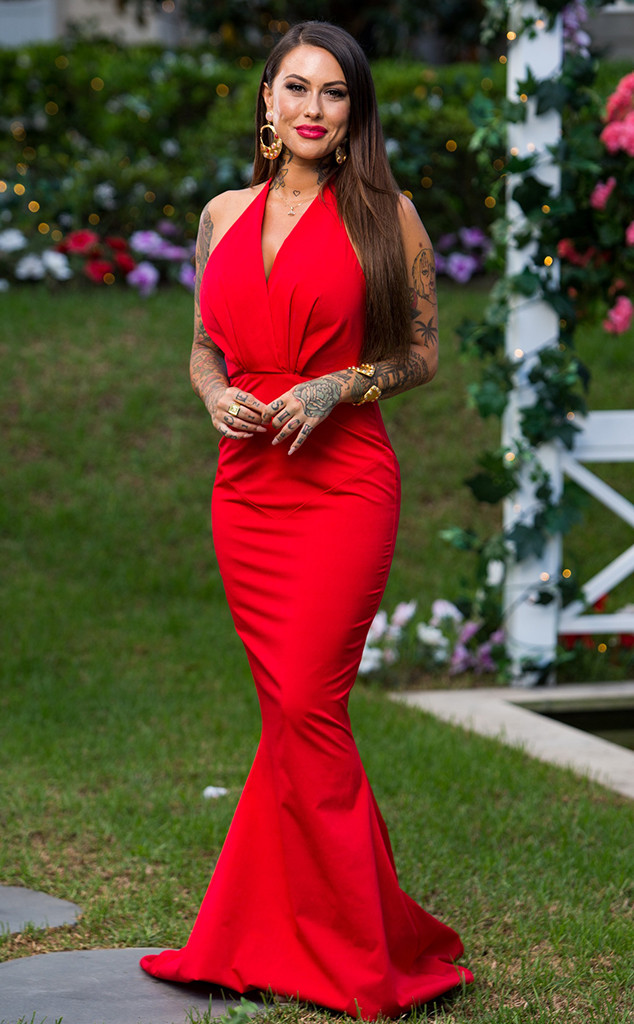 Ten
Although Jessica Brody went on The Bachelor Australia to chase Matt Agnew, off-screen she has been linked to another Ten star, Tommy Little.
To catch you up to speed: Little revealed last week that he had "smooched" two current bachelorettes, which led Now To Love to report that Jessica and Abbie had both dated the 34-year-old comedian.
On Thursday, eliminated contestant Jessica confirmed to E! News that she had spent time with Tommy—but emphasised that they were now just friends.
"Tommy and I follow each other on Instagram and we're friends," the 30-year-old said. "We've had a couple of wines together. But there's nothing serious going on there."
Asked if they had smooched, Jessica replied, "Very briefly. I mean, who hasn't kissed Tommy Little," and added with a laugh, "We'll stay friends, I'm sure. Well, maybe not after these interviews."
The makeup artist entered The Bachelor mansion in episode 2 with a unique insight into astrophysicist Matt.  
"Because I was part of the new girls, I did have a few days to research him a little bit before I went in. I'm not going say it was an advantage—because it was obviously wasn't—but it was good to get an idea of what he looked like and see if I would be interested physically," she revealed. "When I met him, he was just such a lovely guy. It's hard not to fall into his charisma."
And while some viewers were scandalised about the number of women Matt was seen kissing in The Bachelor promos (hey, no judgement), Jessica came to the bachie's defence.
"I don't think he kisses as many girls as people think. A lot of the girls are blonde and from behind look the same," she told E! News. "If you take each shot from the montage as an individual person, then yeah, it does look like he kisses a lot, but I don't think it's as much as 17, which is the rumour that's going around. It doesn't mathematically add up because I don't think I kissed him!"
Post-Bachelor, Jessica has since returned to everyday life, which includes diving back into the dating pool.
"I am just working, trying to get back to reality and to get back out there and date a little bit more," she said. "I'm still looking for love. I turned 30 at the end of last year, so I'm ready to settle down have a family, hopefully."
The Bachelor Australia airs Wednesday and Thursday at 7.30pm on Ten.