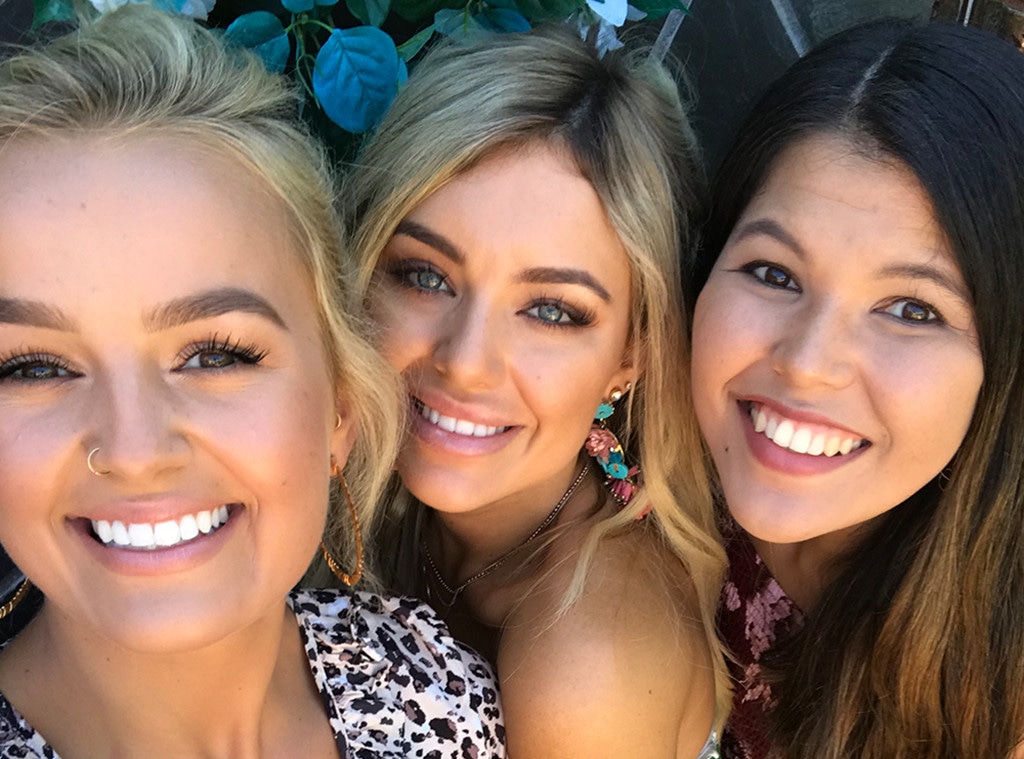 Ten
Elly won the Golden Ticket, and there's a very real chance she could win Matt Agnew's heart at The Bachelor Australia's final rose ceremony.
Episode 3 saw Matt and the 24-year-old nurse get closer than ever when he took her to his hometown of Melbourne for their Golden Ticket date. Their romantic outing involved riding in a horse and carriage to Flemington Racecourse and, of course, bonding over a cheeseboard.
After Elly opened up about her past five-year relationship that ended badly, she admitted that she was already falling for the 31-year-old astrophysicist.
"I haven't really ever met someone quite like you," she told Matt. "And spending the day with you has sort of cemented that for me."
Matt seemed equally smitten with the bubbly blonde, gushing, "I've had this enormous smile on my face basically all day." And then they kissed!
Their chemistry sent Twitter into a tailspin, with many viewers convinced Elly will be the last woman standing this season.
But other fans brought up the fact that The Bachelor often sets up an early frontrunner, only to dash our dreams at the finish line. (Here's looking at you, Brooke Blurton and Nikki Gogan.)
Back at the mansion after their getaway, Matt and Elly maintained their connection when he stole her away from the other girls for a private moment, and they passionately pashed again. But he presented the next single date card to self-proclaimed "adrenaline junkie" Monique, leaving the door open for the 26-year-old fashion designer to win him over during episode 4.
The Bachelor Australia airs Wednesday and Thursday nights at 7.30pm on Ten.