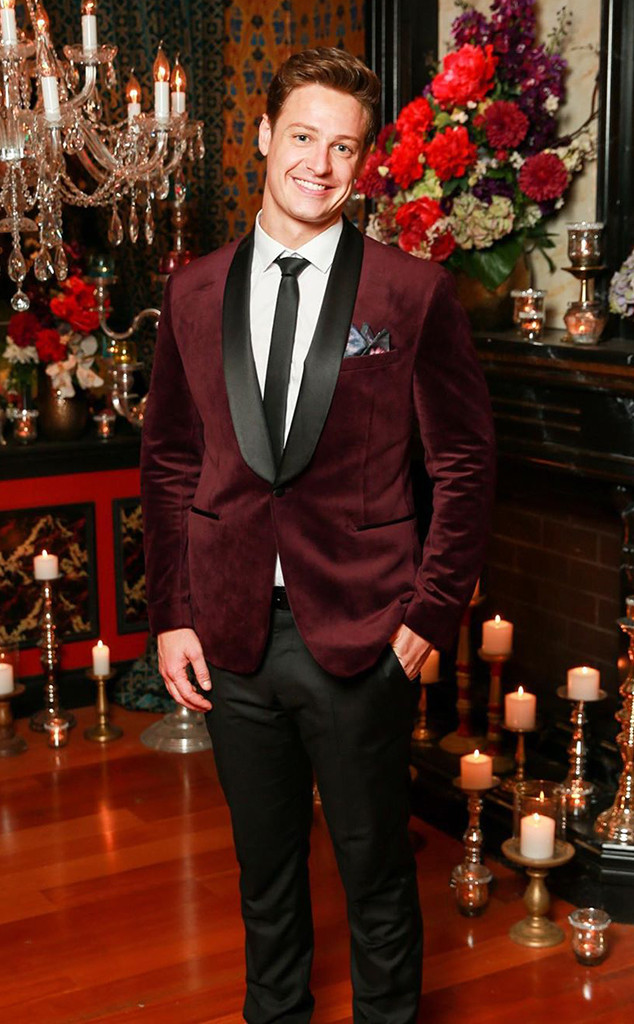 Ten
There's one thing The Bachelor Australia has made very clear this season: Matt Agnew loves space.
The 31-year-old was hyped as the franchise's first-ever astrophysicist and he's missed no chance to mention his research so far (even more than Kristen brings up China).
But, as the Sydney Morning Herald reported on Tuesday, Matt recently swapped astrophysics for a secret gig at a bank. According to the outlet, The Bachelor star is currently employed by international data analytics company Quantium, which has included work as an analyst on secondment at NAB.
Matt appeared on the Kyle & Jackie O Show on Wednesday to clear up any confusion about his job title.
"I was still employed as an astrophysicist during filming. I finished up some stuff after filming and I basically pivoted and moved into a position as a data scientist," he told the KIIS FM hosts. "[There's] a couple of the buzz words, 'machine learning', 'artificial intelligence skillset' that I was really keen to develop, so I started working with a data science consultancy called Quantium."
He added: "In the two months that I've worked for them, I think I've had two, maybe three meetings at the NAB offices and this was sufficient to create the story that apparently I'm a banker."
Matt reiterated that his heart still belongs to space in an interview with 10 daily, explaining, "Like anyone wishing to advance in their career, I've taken a job that will give me an extra skillset, hopefully leading to the space exploration side of space down the track."
The bachelor found one supporter of his new role in The Project panellist Chrissie Swan.
"I just think it's nice to see that one of them has got a job," Chrissie joked on the Ten show. "Instead of just working for veneers companies and free stuff on Instagram, it's nice, he's just a man and he's got a job."
This isn't the first—and certainly not the last—Bachelor scandal involving Matt.
A promo teases that the suitor sneaks a kiss with a woman during a cocktail party, as well as a contestant walkout that goes down. 
"Tonight's been a tremendous waste of time," he tells the bachelorettes. "It's absolutely done my head in. That's it."
Catch all the drama on Wednesday and Thursday at 7.30pm on Ten.