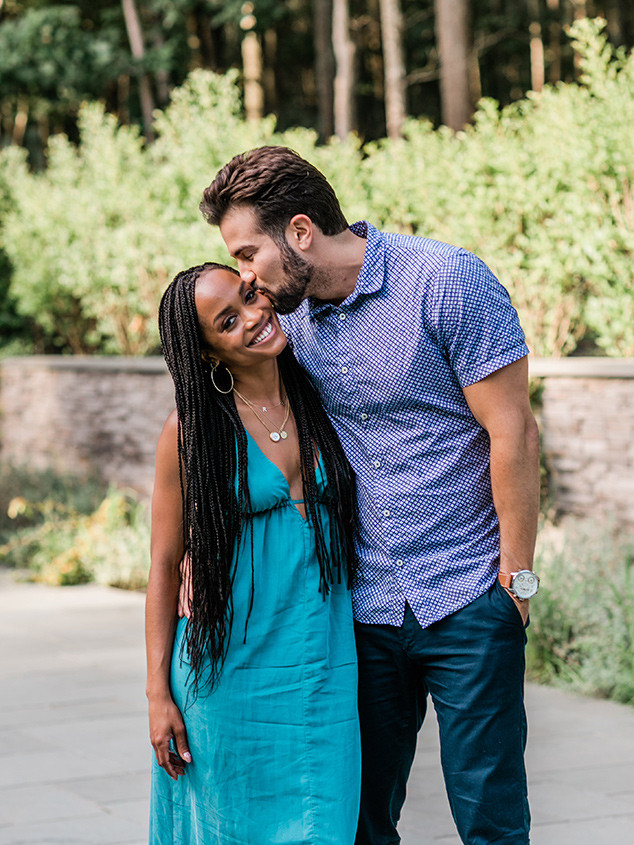 Asher Gardner
It's almost time for Rachel Lindsay to say "I do."
The Bachelorette alumna is getting ready to tie the knot with Bryan Abasolo later this month. Overall, the bride-to-be has been keeping the pre-wedding jitters at bay. Still, like many brides, she admits she's had a few "freak-out" moments.
"I had two weeks off, kind of—more time than normal," she tells E! News at The Knot Registry House in Southampton, New York, where the couple shared a few registry picks and showed their support for the Alzheimer's Association with The Knot Gifts Back charity registry. "So, I started to think about the wedding, and I started to overthink. I mean, I'm texting Mikie, my wedding planner, and I'm like, 'Where do I need to get a marriage license from?' Or, 'How does this work?' I didn't even tell Mikie this, [but] I printed out a steps-to-do thing before the wedding. Did I ever read it? No, but I had a freak-out moment, like, 'At this many weeks, you need to be doing this.'"