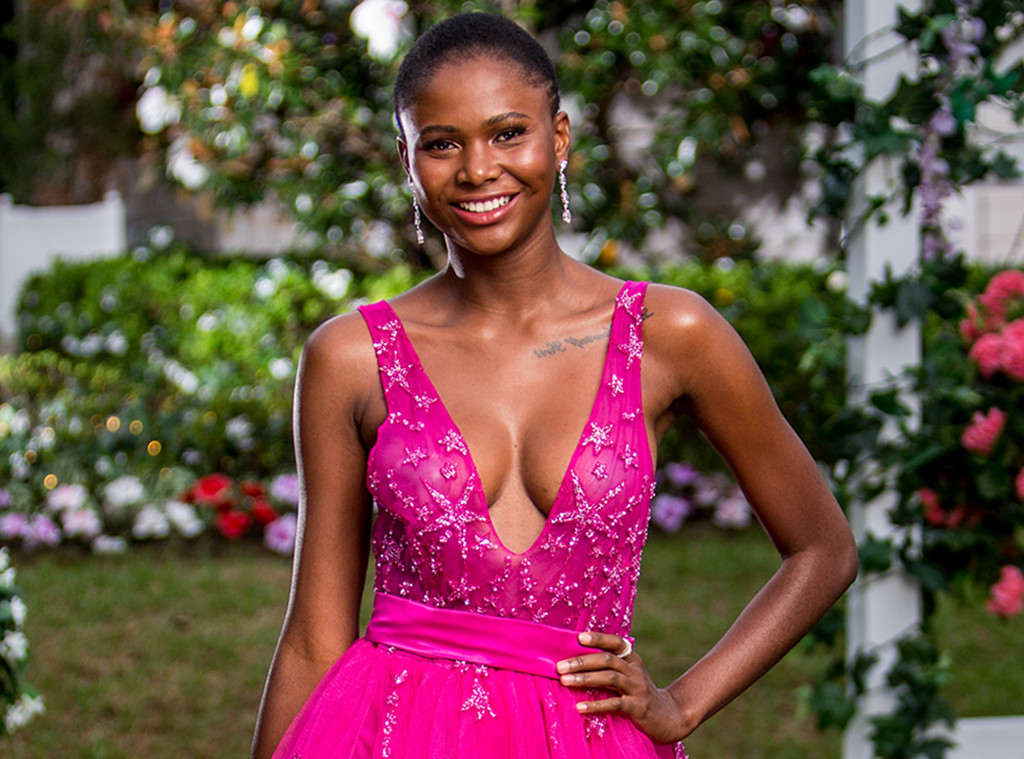 Ten
Wherefore art thou, Vakoo??
We're only two episodes into The Bachelor Australia, and the 23-year-old model has already emerged as a clear fan favourite thanks to her confidence and infectious personality. After stealing the show—and rolling out the red carpet for herself—on the season premiere, however, Vakoo was nowhere to be seen during episode 2's rose ceremony, sending viewers into a meltdown.
Don't fret! Vakoo took to Instagram to explain her absence and assure fans that she's still in the running to win Matt Agnew's heart.
"Conjunctivitis got the best of me before tonight's rose ceremony," she posted in an Instagram Story. "But never fear, Matt gave me my rose off camera."
The eye disease is highly contagious but fortunately easily treatable, so expect to see Vakoo back in action with the 31-year-old astrophysicist in episode 3.
Even in her condition, she managed to escape the mass exodus after eight new women arrived in the mansion on night two—and six contestants were sent home without roses. Matt bid adieu to Danush, Keely, Hannah, Sam, Sophie, Tara, Georgie, and Tash, but it looks like things are just heating up with 30-year-old civil engineer Sogand.
The Persian stunner was picked for the season's first single date (involving a helicopter ride, of course), which led to the season's first kiss!
"I loved being the first girl to kiss Matt!" Sogand told 10 Daily. "But it also meant it's going to make things even harder for me given I would have to watch other girls go on dates and form connections."
Find out if Vakoo and Sogand can handle the competition when The Bachelor Australia continues Wednesday and Thursday nights at 7.30pm on Ten.