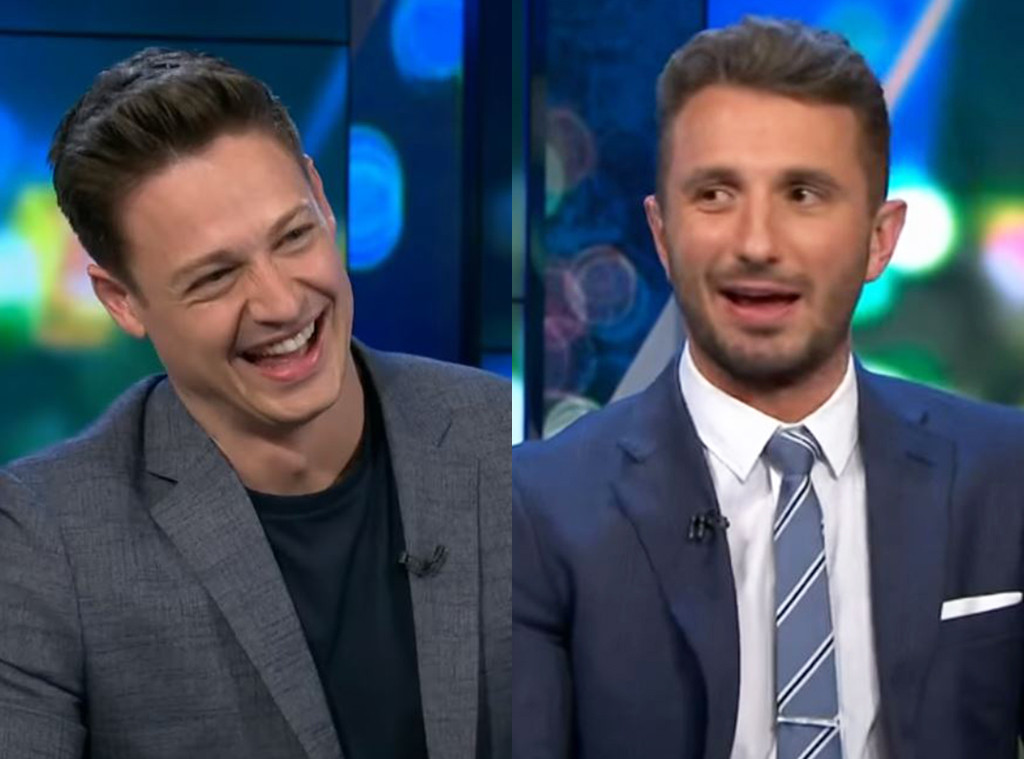 Ten
Tommy Little is one to kiss and tell.
On the Hit radio show Carrie & Tommy on Wednesday, the comedian revealed he's been romantically "linked to" two women currently on The Bachelor Australia.
"I think we leave things quite vague," Little explained to co-host Carrie Bickmore when asked to define his relationship with the contestants. However, he did confirm he had "smooched" both women, just "not at the same time".
On The Project later that night, Little and Bickmore revisited the issue when astrophysicist Matt Agnew joined them live at the desk.  
Agnew, 31, quipped: "As a prolific dater, Tommy, I guess it would have been weirder if you weren't linked to one."
Meanwhile, Little said the contestants' stint on The Bachelor was a "real step up" for them.
"They will look back on me and go, can you believe we started at the bottom and now we're here?" the 34-year-old joked. "Good luck."
Taking to Instagram, Little confirmed there was no bad blood between him and Agnew with a snap of them behind-the-scenes on The Project along with the caption: "I'm a great alternative for all those women who think the current Batchie is too tall, smart and handsome."
It's not the first time Little has been linked to a reality television contestant. In February, the Melbourne comedian confirmed he had been on a date with Married at First Sight Australia's Davina Rankin, who went on to have an 'affair' with Dean Wells on the Nine series.
He readdressed his connection to Rankin on the Carrie & Tommy show on Wednesday.  
"I have found out on this show before, as you know, that a girl that I thought I was linked to was on a show where she was getting married on TV," Little recounted. 
The radio host also dated Chantal Hryniewski from season 2 of The Bachelor Australia in 2014. 
The Bachelor Australia airs Wednesday and Thursday at 7.30pm on Ten.
Related:
Say Hello To Australia's Next Bachelor Matt Agnew