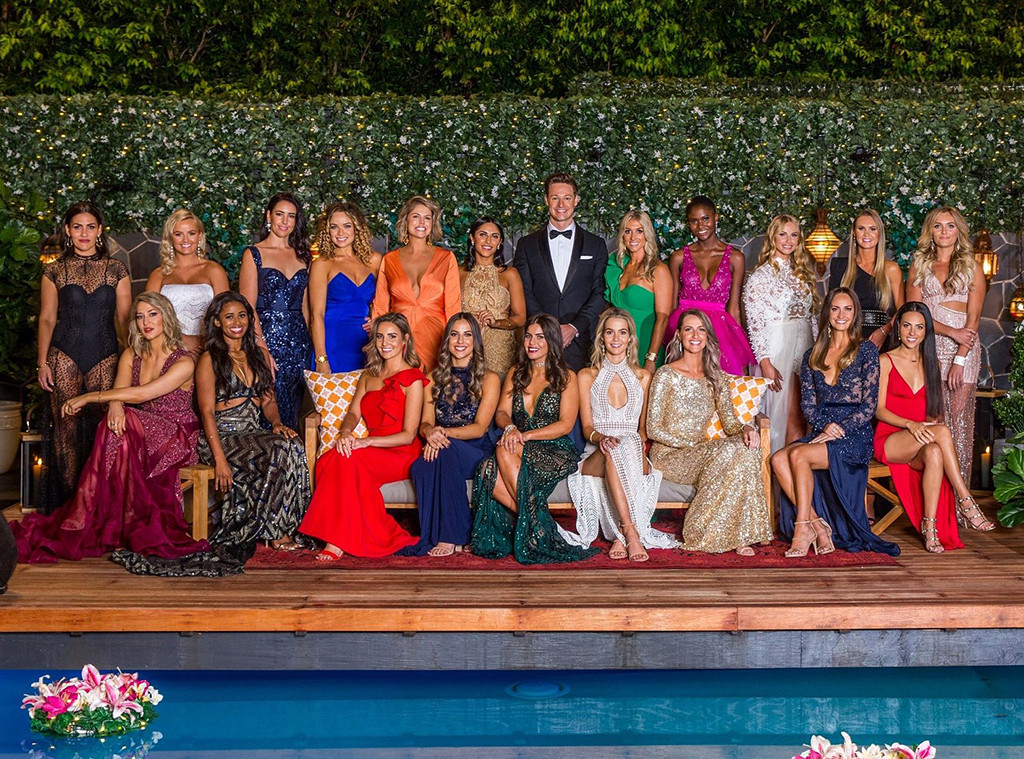 Ten
Astrophysicist Matt Agnew is shooting for the stars when it comes to finding true love on The Bachelor Australia. 
As the 31-year-old explained in the season 7 premiere, he's genuinely hoping to meet 'the one' during his wild reality TV ride. 
"I applied for The Bachelor because I'm a man of science," he said. "I like to base my decisions based on proven evidence and the Bachelor series has a really good rate of success."
In the first episode, the 31-year-old met 20 eligible bachelorettes—and made solid connections with a few—including nurse and Golden Ticket winner Elly and temporary tattoo-toting chemical engineer Chelsie. Model Vakoo strutted her stuff on a runway, while Rachael made a very bold gesture by showing up in a wedding dress. In episode 2, eight new intruders arrived, including children's entertainer Julia (complete with a ukelele) and chartered accountant Danush (with Persian fairy floss).
But some women haven't been as successful at catching Matt's eye (and heart). Keep scrolling to find out whose Bachelor journey has ended so far.