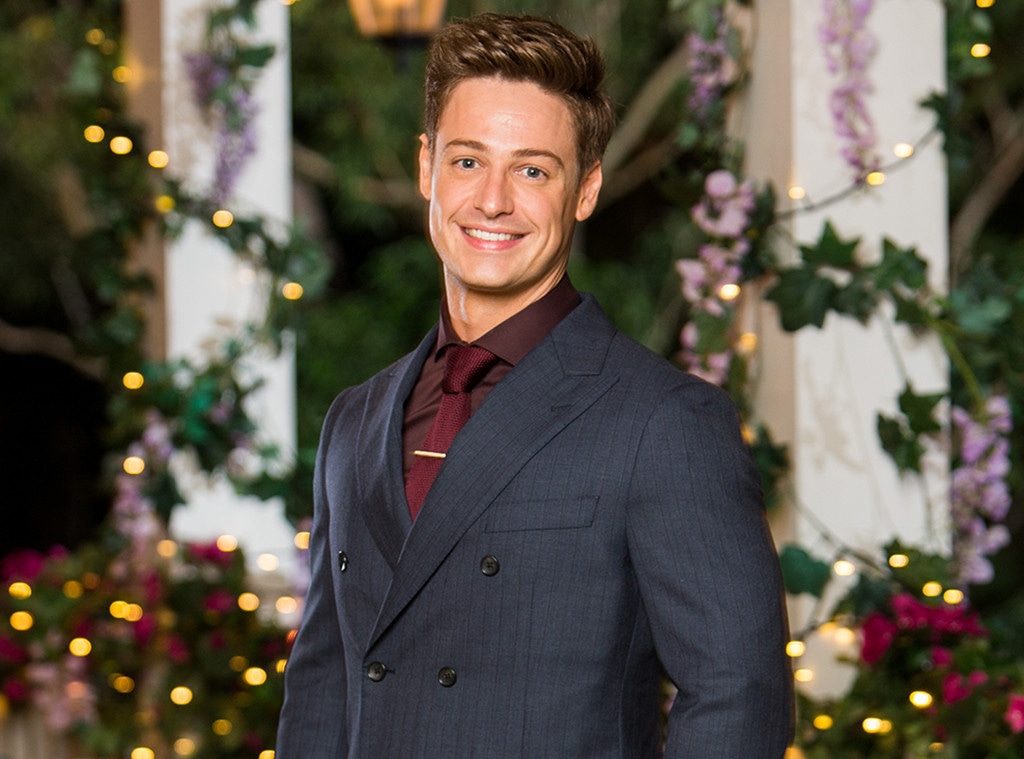 Ten
Matt Agnew can thank his lucky stars for laser tattoo removal.
While appearing on KIIS FM's Kyle and Jackie O Show, The Bachelor Australia suitor was asked if he had any tattoos—and revealed he's in the process of getting a large gorilla on his ribs removed.
"Of course I'm embarrassed," 31-year-old Matt told the radio hosts. "[I got it] a while ago. I was old enough to know better and not drunk enough."
Jackie O asked if the ink had anything to do with internet meme Harambe, the 200kg gorilla who was shot dead after a child fell into his enclosure.
"Well, that's part of the reason I started getting rid of it," the astrophysicist explained. "I got it years before that, and then the whole Harambe thing kicked off and I was like, gee, I look like an absolute bell-end here. I've got an internet meme on my ribs. So I thought, I really want to sort this out."
In the interview, Matt was also grilled by Kyle Sandilands about how many women he had slept with, but avoided giving a direct answer.  
"Funnily enough, this is a question on the application form," he said. "I'm not sure what the desired answer is either, so you couldn't even game the system."
Matt continued: "What's the average again?...Seven, I think, is the average that gets thrown around."
When Jackie O revealed her number was also seven, Matt decided to stand by it too. "Solidarity, I think, yeah seven," he added. "I'm going to stick with that."
This season of The Bachelor, Matt is tasked with choosing between 28 women, who range in ages from 23-34. Unlike the 2018 season which saw Nick Cummins walk away a single man, this year's promos hint that there's a happy ending to Matt's journey.
"I've never believed in a perfect woman until I met you," the Melbourne-based suitor says to an unseen contestant in a clip. "I love you."
The Bachelor Australia premieres Wednesday, July 31 at 7.30pm on Ten.
Watch:
Say Hello To Australia's Next Bachelor Matt Agnew