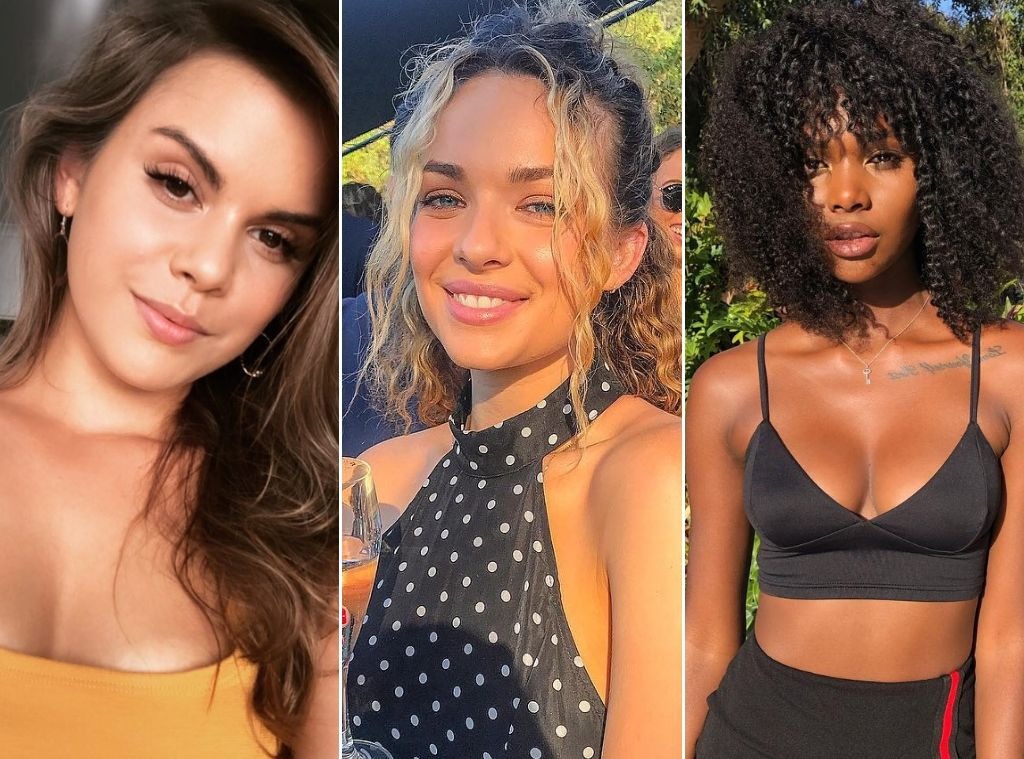 Instagram
The countdown to The Bachelor Australia is almost over!
Astrophysicist Matt Agnew is tasked with whittling down 28 eligible bachelorettes to hopefully find 'the one'. There's still a lot more to learn about the women vying for Matt's heart, even after pouring over their contestant bios, inspecting their glam cocktail party photos and watching the promos in slow motion for clues. 
That's where their Instagram accounts come into play.
We've tracked down all of the contestants' social media profiles and have made many important discoveries so far: model Vakoo knows how to slay a photoshoot (and her 15k followers agree), Jessie has an adorable mini chocolate dachshund, while China researcher Kristen has created a fresh account just in time for the reality series.
Keep scrolling for all of the bachelorettes' accounts, ready for your follows and likes.
ABBIE CHATFIELD
23, Property Analyst, QLD
BRIANNA FERRANTE
24, Clerical Officer, WA
CASSANDRA MAMONE
33, Jewellery Desisgner, SA
CHELSIE MCLEOD
28, Chemical Engineer, VIC
DANUSH DERAVI
34, Chartered Accountant, VIC
EMMA ROCHE
32, Fashion Brand Manager, NSW
GEORGINA POWELL
32, Cosmetic Nurse, QLD
HANNAH ECHA
25, Digital Account Manager, VIC
HELENA SAUZIER
25, Health Coach, WA
ISABELLE DAVIES
29, Pilates Instructor, QLD
JESSICA BRODY
30, Makeup Artist, VIC
JESSIE ASHLEY
30, Executive PA, WA
JULIA HYDE
28, Children's Entertainer, NSW
KEELY SPEDDING
27, Textiles Designer, QLD
KRISTEN CZYSZEK
24, China Researcher, QLD
MARY VITURINO
31, Cook, VIC
MONIQUE MORLEY
25, Fashion Designer, NSW
NICHOLE WOOD
25, Cafe Manager, QLD
NIKKI FERRIS
24, Student, NSW
RACHAEL ARAHILL
23, Personal Trainer, NSW
RENEE BARRETT
25, Health Care Coordinator, NT
SAM ROYCE
29, Public Servant, VIC
SOGAND MOHAT
30, Civil Engineer, NSW
SOPHIE ODDO
25, Copywriter, VIC
TASH DOWELL
34, Sports Teacher, NSW
VAKOO KAUAPIRURA
23, Model, NSW