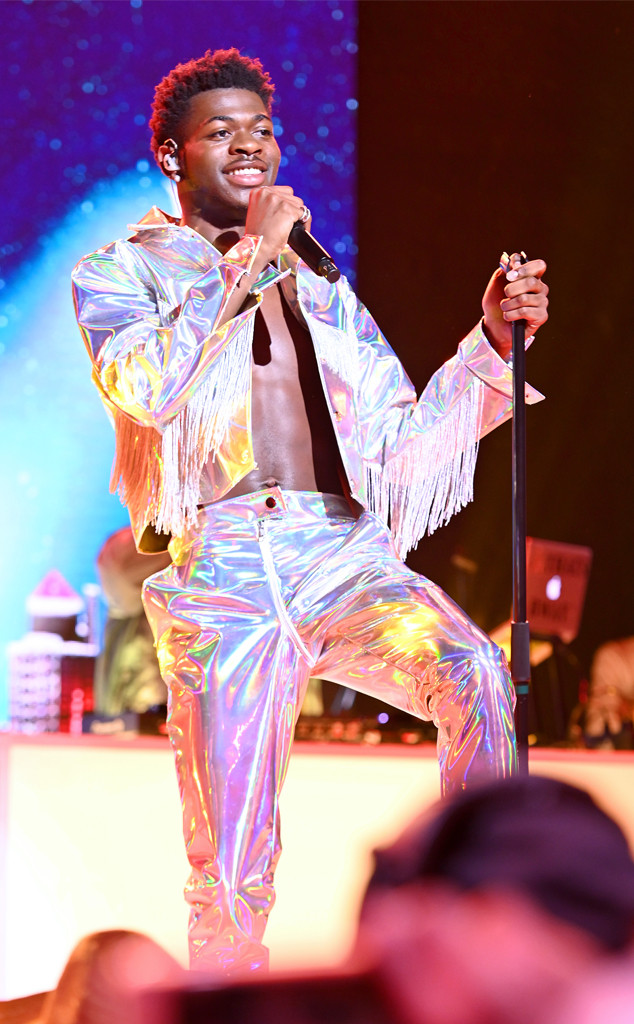 Noam Galai/Getty Images for BuzzFeed
Congratulations are in order for Lil Nas X!
The 20-year-old rapper made history on Monday after his hit "Old Town Road" featuring Billy Ray Cyrus landed the no. 1 spot on the Billboard Hot 100 chart for the 17th week in a row.
"YEEE TF HAWWW," he tweeted on Monday.
Up until this point, Lil Nas X shared the record for the chart's longest, consecutive top-spot run with a few artists. Mariah Carey and Boyz II Men's 1995 hit "One Sweet Day" spent 16 weeks at the top of the chart. Luis Fonsi, Daddy Yankee and Justin Bieber's 2017 song "Despacito" did the same.
Even if he hadn't reached this major milestone, it seemed like Lil Nas X was just thankful for his fans.
"Thank [you] to everybody who streamed 'Old Time Road' this week!!" he tweeted on July 25. "In a few days, we find out if we broke the record!! It's been a long journey and whether we hit it or not, I appreciate and love all of you!!"