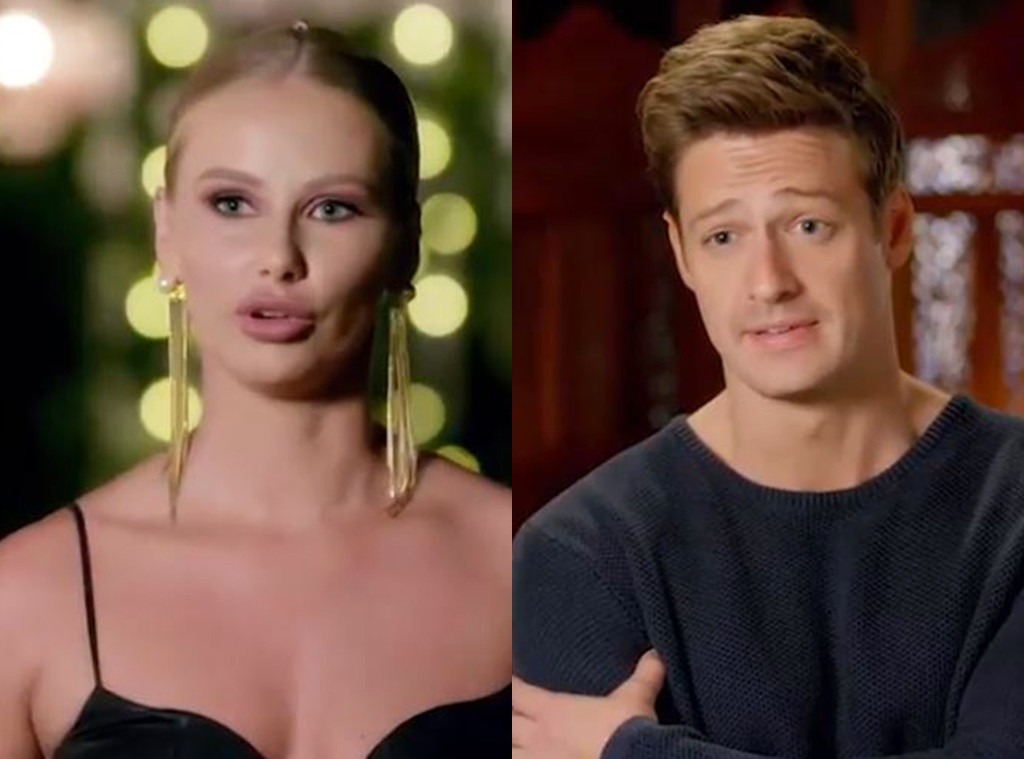 Ten
The Bachelor Australia just dropped an extended look at its new season, and there's almost too much drama to handle.
The main source appears to be an as-yet-unnamed blonde woman who allegedly called Bachelor Matt Agnew a "dog [expletive]" and a "disrespectful pig" while filming the show.
In the new clip, we see the 31-year-old astrophysicist confront the woman after learning of her comments from another contestant. And—based on instantly iconic soundbites from the rest of the girls like, "Bye, bitch! That bitch is gone"—everyone seems totally put out with the troublemaker.
"It's all starting to sound like bulls--t to me," Matt tells the cameras before we see him tell the back of a blonde woman's head, "I think it's for the best that you leave the mansion."
On another jaw-dropping occasion, we see a distraught Matt tell the contestants, "For me, tonight's been a tremendous waste of time and I'm p--sed off."
He then walks off, leaving the girls speechless, and a montage shows we can expect plenty of tears from the contestants and Matt throughout the season.
But it's not all drama—the teaser promises that "the stars align" and Matt finds his one true love before the season's end!
"I've never believed in a perfect woman until I met you," we hear him say to an unknown contestant. "I love you."
It appears to be a far cry from last season's Bachelor finale, which saw Nick Cummins reject both finalists, Sophie Tieman and Brittany Hockley, and stay single.
"I can't see it coming to [me choosing no one]," Matt recently told NW. "I've met some incredible women on The Bachelor—and one of them really could be the person I marry and start a family with, sooner rather than later."
The Bachelor Australia premieres Wednesday, July 31, at 7.30pm on Ten.
Watch:
Say Hello To Australia's Next Bachelor Matt Agnew