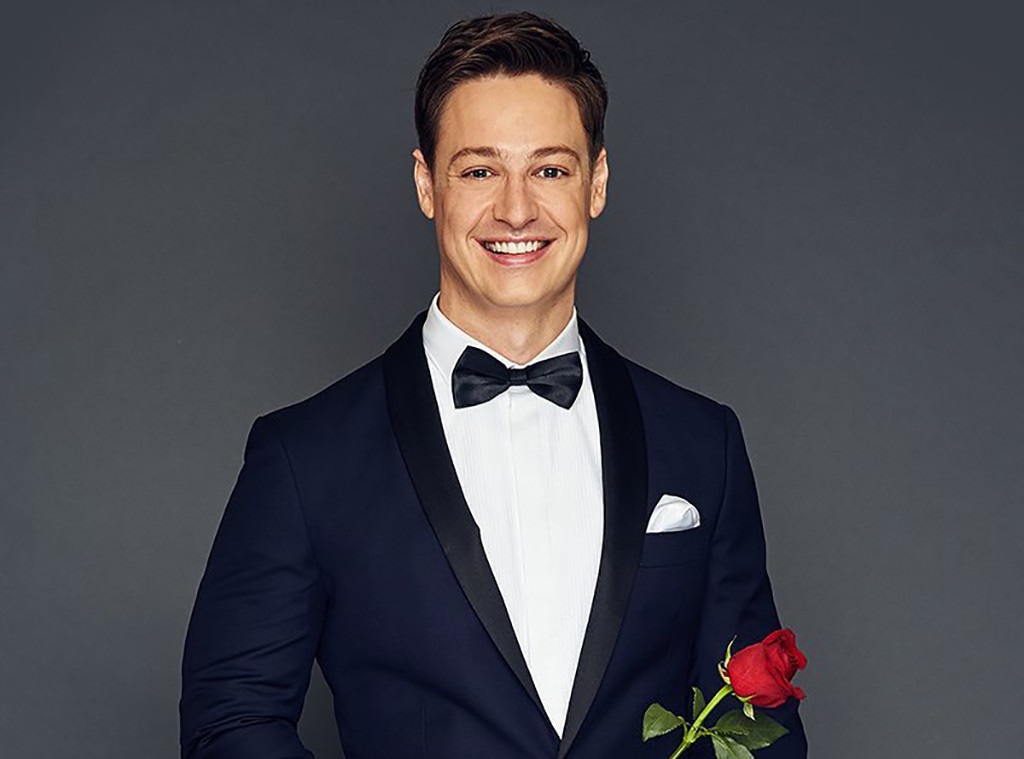 Ten
Australia's next Bachelor is completely out of this world.
A trailer for the seventh season of The Bachelor Australia dropped on Tuesday and gifted us a first look at new suitor Matt Agnew.
In the clip, the astrophysicist is shown soaring towards earth like a superhero in a puff of red smoke and rose petals (we're assuming he doesn't actually have those powers).
When he lands on earth, the Clark Kent lookalike greets a bunch of women in red ball gowns as well as The Bachelor Australia host Osher Gunsberg.
Gunsberg quips, "You're going to need these," while handing the 31-year-old a bunch of red roses as he jumps in a limousine.
Bring it on!
The Melbourne-based Bachelor is passionate about space, is an AFL fanatic and describes himself as a secret weapon in the kitchen.
Agnew told The Daily Telegraph he was prepared to let his guard down in his journey to find a partner. 
"I wouldn't have signed onto this experience if I was worried about dropping my guard and putting it all on the line to find love in front of the rest of Australia," he said. "It's probably the most naked I can get without taking my clothes off!"
The PhD candidate has big shoes to fill after 2018 Bachelor Nick Cummins decided to pick neither Sophie Tieman or Brittany Hockley in the shocking series finale.
In a Ten statement, Agnew said he was ready to settle down and find the one.
"Seeing my mates finding their partners, tying the knot and buzzing with laughter and love together, I realise I want that!" he said.
"It may be an unorthodox way to meet someone, but I think it'll be a sensational experience and make for a cracking 'how we met' story."
The Bachelor Australia is coming soon to Ten.
Watch:
Say Hello To Australia's Next Bachelor Matt Agnew