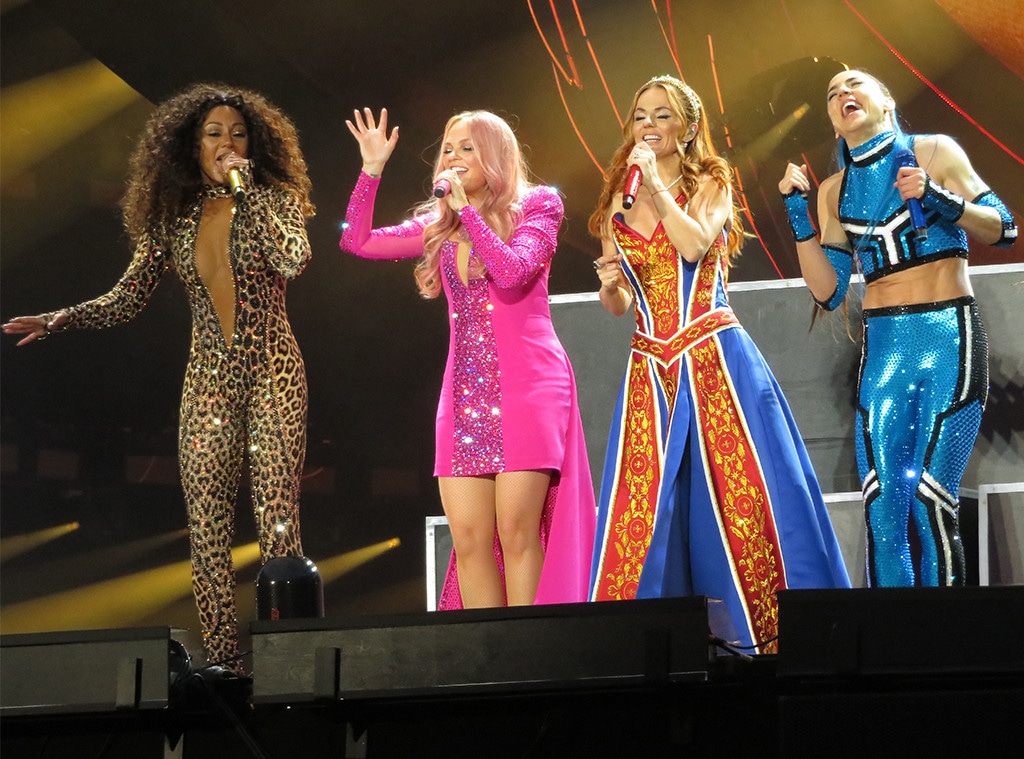 Splash News
Stop right now! 
Mel B has backtracked on her announcement the Spice Girls will tour Australia in February 2020, revealing the shows are not "100 percent" locked in.
Scary Spice sent fans into a frenzy at the group's final London Wembley Stadium show on Saturday when she told the crowd: "We'll see you in February in Australia!"
However, in an interview on Hit Network's Grant, Ed and Ash on Monday, Mel B revealed her Australian announcement was a little premature.
"You know me by now," the 44-year-old said. "I always say the Spice Girls are going to continue and continue and tour the whole entire world. My thing is, and I've got a bee in my bonnet about it, is that we need to come to Australia first out the gate. We've done London and now we need to come to Australia."
Mel B continued: "So, I announced it on stage, yes, without everybody else signing off 100 percent, but I figured if I put it out there then maybe it's going to happen because I've been putting it out there for seven years."
The Leeds-born singer said although her bandmates weren't "on board fully yet", she'd make sure the first ever Australian shows go ahead. 
"London actually did happen after seven years of me putting it out there, so I figured Australia in February sounds pretty good to me," she told the radio hosts. "I will make sure it happens."
Mel B, Emma Bunton, Geri Halliwell Horner and Mel C reunited—minus fifth Spice Girl Victoria Beckham—for the 13-show UK stadium tour.
Scary Spice wasn't the only group member to use the Wembley performance to share a special message to fans. Ginger Spice also took the opportunity to apologise for leaving the girl group in 1998 to pursue her solo career.
"I need to say something very, very important that I should have said a long time ago," the 46-year-old said on stage. "I'm sorry. I'm sorry I left. I was just being a brat. I want to say that it's just so good to be back with the girls that I love."