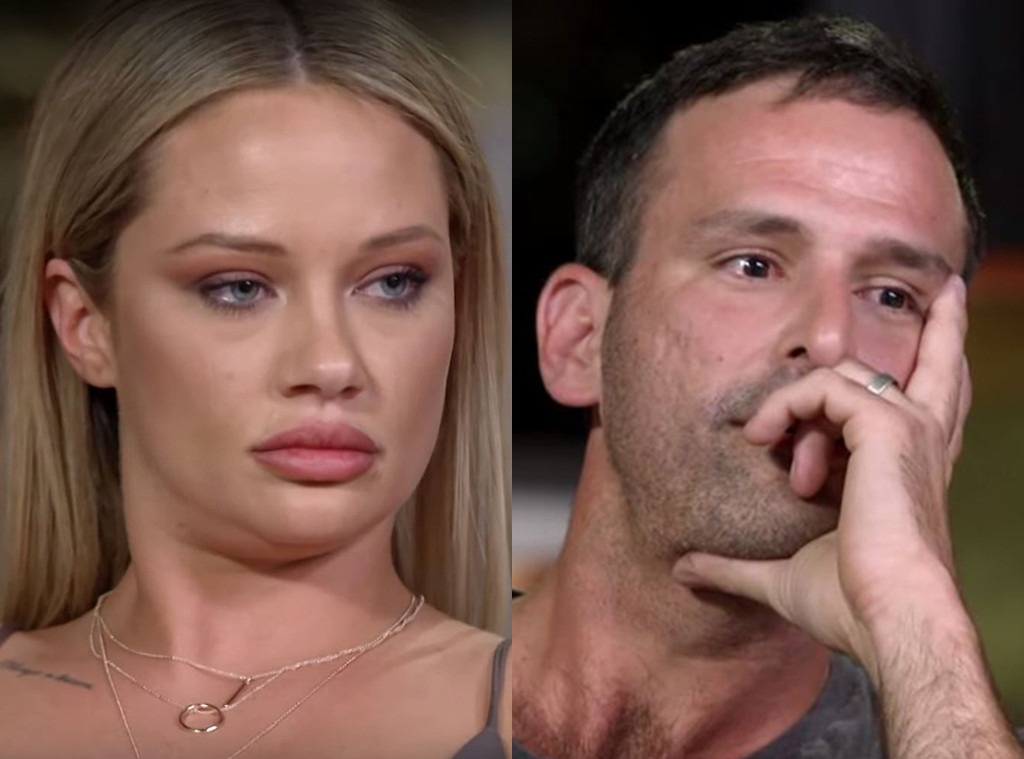 Nine
Well, that was awkward.
Nine has released extra footage from one of Married at First Sight Australia's most explosive commitment ceremonies but taken away a crucial component: the music. What follows is 90 cringe-worthy seconds that give us a glimpse of what really goes on during shooting.
In the YouTube clip released Jun. 5, Jessika drops the bombshell that she has been dating Dan behind the back of her partner Mick.
"I came into this experiment wanting to find somebody that I could build a life with. And yeah, I've found that," Jess says in the footage. "But it's not with Mick. It's with Dan."
Instead of dramatic MAFS music and quick editing, the gobsmacked reactions from the other participants are shown without a soundtrack.   
It's incredibly uncomfortable to watch, from Mike's condescending clap to Mick's sighs of disbelief and Dan's awkward shuffling.
The footage has us wondering what Jules Robinson and Cam Merchant's proposal would feel like without music (probably just as emotional), or if Cyrell Paule can add a commentary track to her wine throwing incident.
Since the series finale aired in April, the MAFS cast has been keeping very busy.
Jessika and Dan called off their relationship after a disastrous live cross for Nine's after-show Talking Married, where they clashed on camera and reportedly got into a fight off-air during the ad break.
In a video published by Yahoo Lifestyle on Apr. 12, Dan confirmed they had broken up.
"Me and Jess have split, let's get that straight. We have broken up," the single dad said. "There's allegations coming out that we're still together. She's saying we're still together. We are not together."
In May, Jess was photographed kissing kickboxer Suleiman 'Sam' Abdulrahim—but later confirmed via Instagram Stories that they were no longer "together".
NW reported Jessika was dating The Bachelor Australia's Nick Cummins, but the Honey Badger swiftly shut down rumours, explaining he had "never met" the reality contestant.
Meanwhile, Dan briefly dated model Vanessa Sierra (the ex-girlfriend of Jessika's brother, Rhyce Power) but it didn't last.
As for Mick, he was photographed with his arm around participant Tamara Joy on a post-show night out, but Tamara confirmed that they were "just friends".
He has since been linked to The Bachelor Australia's pool jumping contestant Kayla Gray, who cosied up to the farmer (and his dog) on Instagram on June 11.