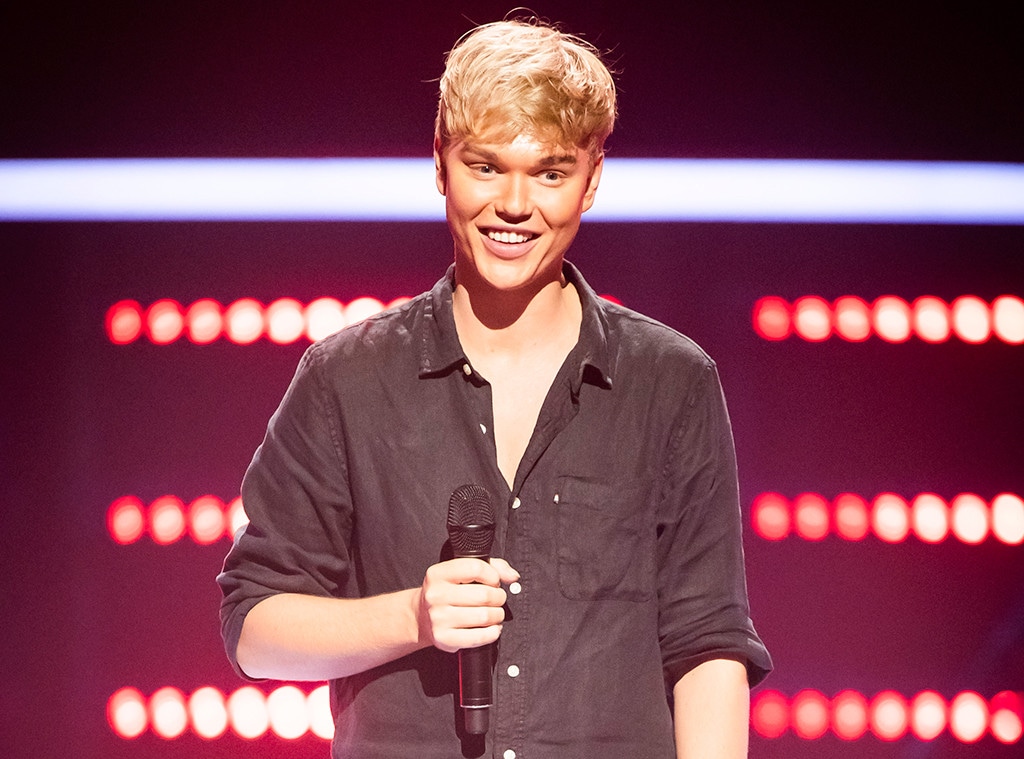 Nine
He has everything!
Jack Vidgen made his debut on The Voice Australia Sunday night, performing a version of Adele's iconic track "Hello" that earned him a four-chair turn from the coaches. 
While Delta Goodrem and Guy Sebastian recognised the now 22-year-old right away, Boy George and Kelly Rowland took some educating.
"George, he's like very well known here," Guy—who ultimately convinced Jack to join his team—told the "Karma Chameleon" singer. "I'm just shocked to see you on stage, I'm so glad to see you and your voice, my gosh."
Jack first burst onto the scene at age 14 when he auditioned for Australia's Got Talent with Whitney Houston's power ballad "I Have Nothing" in 2011. A YouTube video of that moment has now racked up more than 65-million views.
But following his AGT series win, the Manly-raised star struggled to find his footing. He moved to Los Angeles at age 16 and cut himself off from most of his friends and family.
"I went over there and I just think I hit a lot of road blocks, and I got exposed to a lot of things that I just don't think was great to be exposed to at that age," he told the coaches. "It's really scary to be alone and hit rock bottom. I think it was just kind of a snowball effect."
Jack said he hoped returning on The Voice with a coach who could properly mentor and support him would give him a renewed love of music and performing.
"I want to share my narrative through singing and music and writing," he said on stage. "It's showing the beautiful parts of pain, that's what I want to do in life."
And while Jack has faced some critique over his changed appearance (he's admitted to getting lip fillers), he only wants to focus on one thing.
"I think there will definitely be scrutiny, but I'm the most comfortable I've ever been in my own skin at the moment," he said. "I'm just here to sing. It's all I want to do."
The Voice Australia airs Sunday, Monday and Tuesday at 7.30pm on Nine.