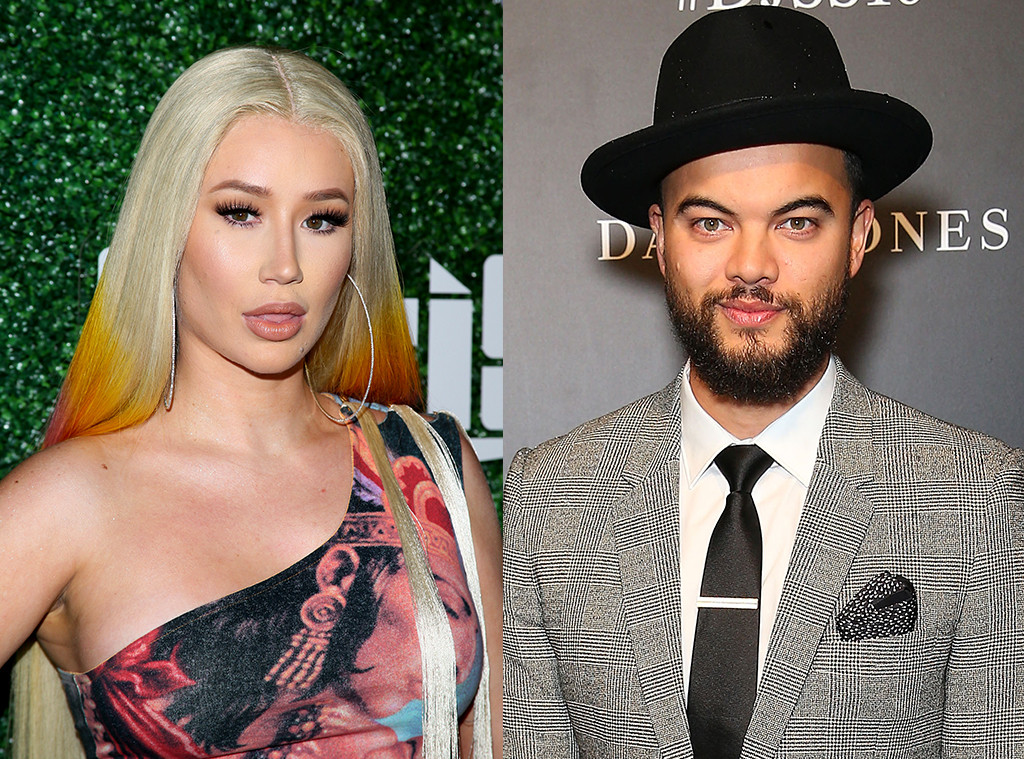 Getty Images
Looks like there's no love lost between Iggy Azalea and Guy Sebastian.
The two Aussie singers, who served as judges on the eighth season of The X-Factor Australia in 2016, reignited their long-standing tensions this week—and the tea is coming in hot.
First, Guy appeared on The Kyle and Jackie O Show on Friday where he praised working with his new The Voice Australia co-coaches Delta Goodrem, Boy George, and Kelly Rowland, saying they "genuinely, actually, really dig each other".
That quickly led him to recall his time on The X-Factor with Iggy, which by all of his accounts was less than pleasant.
"I never liked Iggy," he told the radio duo. "She was awful to me. Like I had stuff on with my kids, she made us all wait for like three hours of something and then rocks up and has attitude. Like if I'm making everyone wait, which happens 'cause, you know, I'm not the best with time, at least charm it on a bit. Iggy'd walk in and be like, 'My time's my time, whatever. Get over it.'"
That did not sit well with the "Fancy" singer, who took to Twitter to tell her side of the story in a series of since-deleted tweets that began with, "I want to talk about how guy Sebastian is a complete liar let's get into it!"
She then proceeded to question the father-of-two's claim that she was tardy on set.
"How can you be late for a show that was filmed on LIVE television," she posted, adding, "If you dislike me so much what's up with all the interviews with you saying you expected to dislike me but that I'm really sweet and lovely?"
Next, she claimed Guy went along with X-Factor producers' request to "fabricate" an on-air feud with her during the 2016 run. 
"Remember when half way into the season you started having 'beef' with me that was entirely fabricated by the show," Iggy tweeted, "and you told me you were sorry but you wanted to go along with 'upstairs' requests to create 'drama' so you could make sure you remained a judge for next season?"
Iggy ended her thread speculating that perhaps Guy just doesn't care for "flamboyant & outspoken" women like her.
"Anyway; best of luck to you and your fedoras!" she signed off. "Everyone please watch guy Sebastian on the voice Australia and he really, really desperately needs the ratings to feed his children. Xoxo."
Rather than publicly fire back, Guy appeared to be focusing on the future and doubled down on his love for his new co-workers.
"Love this crew @deltagoodrem @kellyrowland @boygeorgeofficial - seriously genuine and beautiful souls," he posted on Instagram. "Can't wait for The Voice to start in 2 days!!!!"