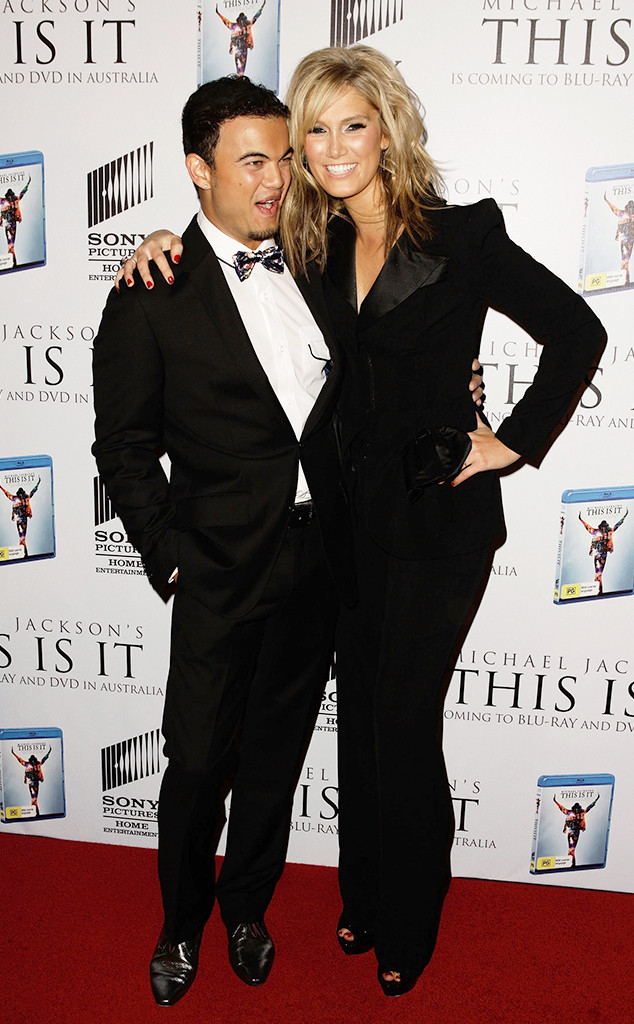 Brendon Thorne/Getty Images
Was "Gelta" almost a reality?
Before Guy Sebastian was a married man, he "spent time" with Delta Goodrem. The Australian Idol alum previously revealed on The Kyle and Jackie O Show in 2015 that he and Delta "went on a couple of dates" while he was on a break from his then-girlfriend Jules Sebastian.
"Delta was my hall pass before I knew her. She was then the hot chick on Neighbours for me," the 37-year-old singer told the radio hosts, as reported by The Daily Telegraph at the time. "Later when Jules and I had been broken up for about a year I went on two dates with her."
Now, Delta and Guy are both serving as coaches on season 8 of The Voice Australia (premiering May 19 on Nine), and reliving exactly what their past rendezvous entailed.
"He's so funny. We love talking about it because it's so funny," Delta, 34, told Who in this week's cover story. "We watched Harry Potter. One of our dates was [that]!"
And Guy insists they were never an exclusive couple but were rather just "hanging out".
"To be honest, it was so brief we were just kids and I would completely say, I mean it's Delta, she's gorgeous!" he told Who. "I would own that like she's my ex-girlfriend, but we were never like girlfriend and boyfriend, we were literally just seeing each other."
Guy married his long-time love Jules in 2008 and the pair now have two children together. But he's admitted that Jules broke up with him while they were dating because he was a "rubbish boyfriend" and was "never there".
"I was not a gentleman," he told Kyle and Jackie O in 2017. "I didn't believe in opening doors. It took her breaking up with me for me to realise I was being a douche."
Delta was most recently linked to musician Matthew Copley but has vowed to keep her private life, well, private.
"I made a conscious decision when I was 30 that I'm not somebody who wants to talk about relationships," she told InStyle Australia last year. " I've said nothing for three or four years—All I've kept saying is 'I'm single and I'll let you know when I'm in a serious relationship.' And I will."