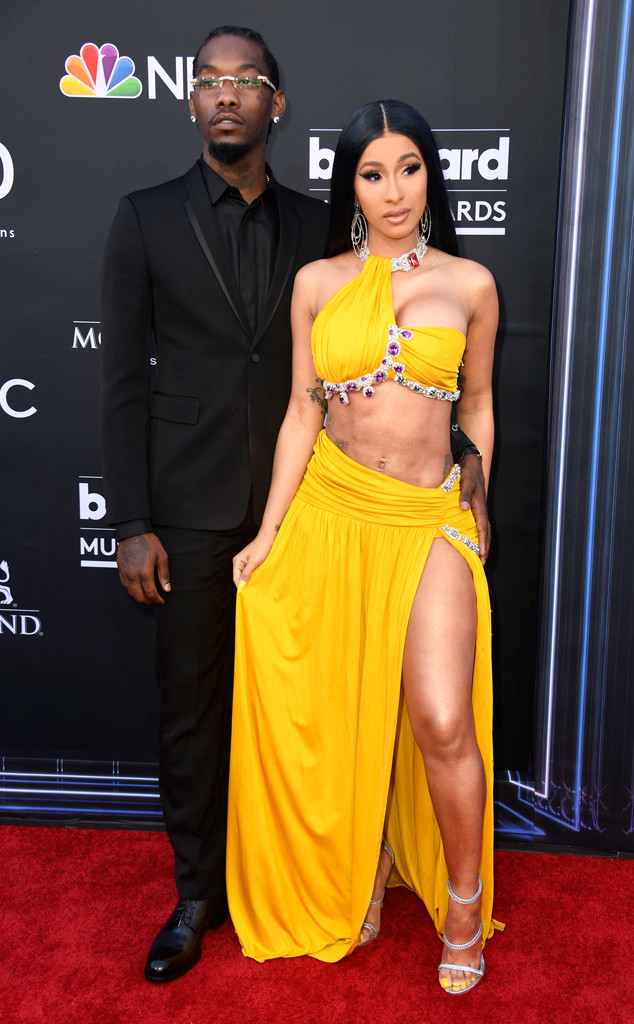 Frazer Harrison/Getty Images
Offset is a wanted man.
On Wednesday night, the rapper popped up on the red carpet alongside his famous wife Cardi Bto attend the 2019 Billboard Music Awards. However, police in his native Georgia want to arrest him.
According to a representative from the Sandy Springs Police Department, a warrant was issued on April 28 for alleged criminal damage of property. The representative could not confirm an arrest at this time, matching the fact that Offset was at the ceremony on Wednesday night.
"Kiari Cephus is being exploited by the typical person looking for 15 minutes of fame and an eventual payday," attorney Drew Findling told E! News. "This incident which took place when Mr. Cephus was simply trying to buy items for his youngest child was not reported to the police for four days. This so called victim instead took to social media for an extended 15 minutes of fame. There has been absolutely no investigation and nothing has been shown to indicate Mr. Cephus is the cause of any damage of this person's property. The felony warrant is disgraceful and should be dismissed."
In a since-deleted tweet, the rapper seemingly responded to the news, writing, "HARDEST THING I EVER DONE WAS BEING A BLACK MEN (TARGET) AND A RAPPER (TARGET) s--t is crazy !!!"