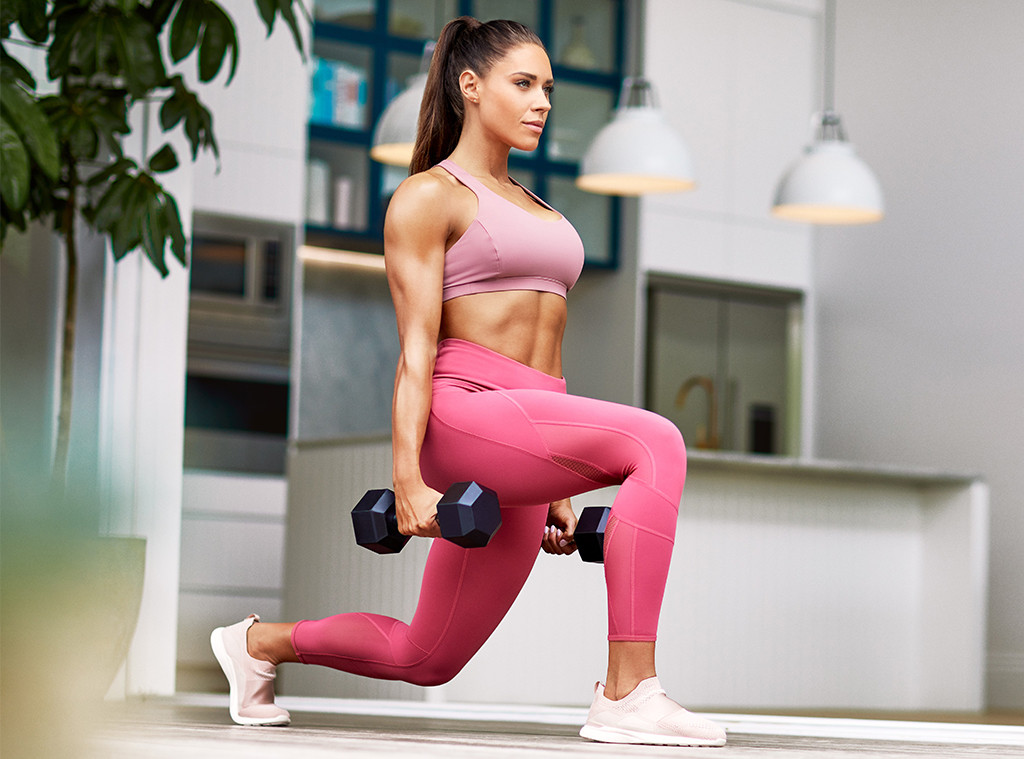 Sweat
Five years ago, Kelsey Wells never imagined she'd become one of the world's most sought-after fitness trainers.
Back then, the former interior designer had "no understanding" of health or nutrition and considered working out to be a "chore".
"I used to think there were two kinds of people: Healthy people and normal people," the 29-year-old told E! News while in Sydney. "I just didn't understand the impact that exercise could have on your emotional and mental wellbeing aside from your physical health."
It took the birth of her son, Anderson, to make her rethink her outlook on exercise after post-natal depression left her feeling "foreign" in her own skin. Struggling with self-esteem issues, the Utah native turned to Australian trainer Kayla Itsines' Bikini Body Guide (BBG) and began documenting her health and fitness journey on Instagram.
"For the first time in my life I was really caring for my body, and the more you care for yourself the more you start to appreciate yourself," Wells said.
Wells now has her own fitness programs, called PWR (short for "power"), available alongside Itsines' on the Sweat app. Wells' workouts incorporate proven weight training techniques with plyometric and body weight exercises, all designed to maximise time and efficiency in the gym.
And she's just launched her At Home program, created especially for women who don't have access to a gym or prefer to train in the privacy of their own homes.
"I just want to make weight training accessible and practical for the everyday woman," she said. "I want so much for every woman to understand that fitness is about health, not about aesthetics."
The personal trainer has also amassed over 2 million Instagram followers who are double tapping on every workout video, transformation and motivational post. But Wells says she's not concerned about revealing too much.
"I'm sharing what I go through, but it's always felt the same whether I've had five followers or 2 million," she said. "There's a lot of power and vulnerability in that. I wanted to create safe space where I could connect with like-minded women. It's been a beautiful thing to see how many other women who are like 'wow, me too'."
When it comes to her fitness philosophy, Wells is not a slave to numbers on a scale or how much you can lift: "Exercise should be a celebration of what your body can do".
As for the reason her programs are aptly titled PWR?
"As women we are strong and powerful. It's not about gaining strength, but discovering just how strong you are, what your body can do and what you can achieve if you have confidence in yourself."
Related:
Kayla Itsines Debunks Fitness Myths