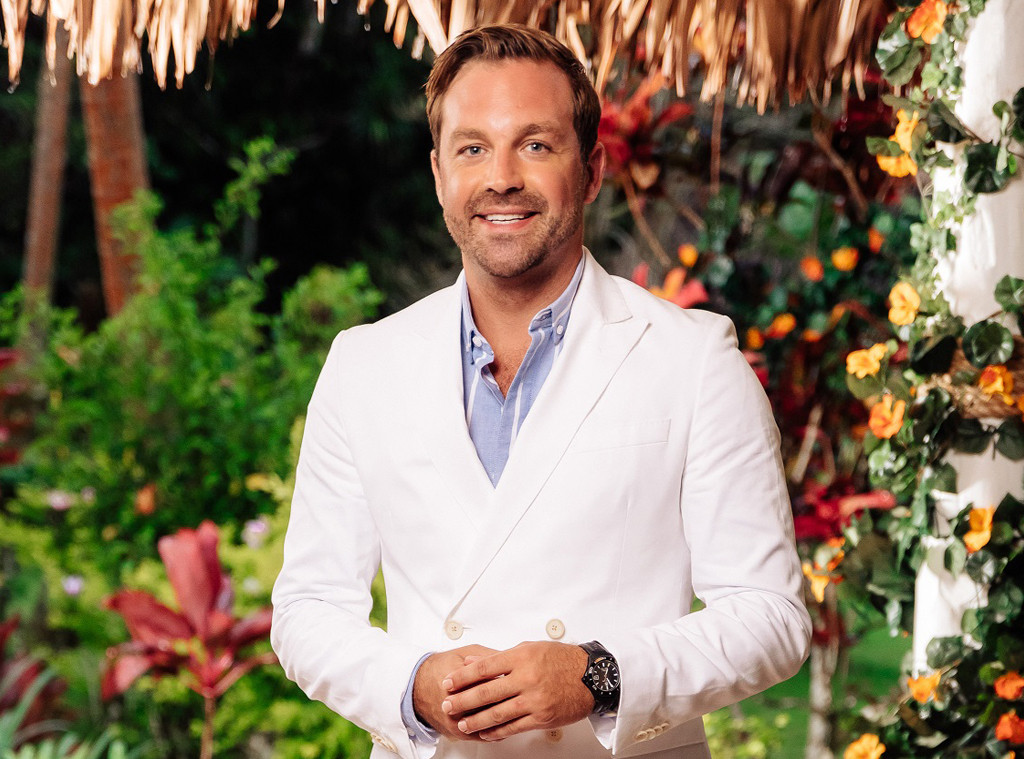 Ten
Bachelor In Paradise Australia had its second walkout when James Trethewie realised Alex Nation was too distracted by Brooke Blurton and Bill Goldsmith to give him a rose.  
According to James, viewers didn't get to see the total picture of why he decided to leave Paradise.
"You just see the snippets," the financial advisor told E! News. "You probably hadn't seen how it all started and how close [Alex and I] were to get to that point."
James—who first appeared on Sophie Monk's season of The Bachelorette—said he had clicked instantly with single mum Alex in Fiji.
"In the first cocktail party she'd set up a nice candlelit date with wine and everything," he said. "I guess we were hanging out a bit from the start, and then Brooke and Bill happened. But all good. I knew about Brooke from day one. It was probably just Bill who threw me a bit more."
James revealed that while he hadn't seen Alex since leaving paradise, she had messaged and called him a few times.  
"She's been lovely about it all," he adds.
Looking back on his time on the Ten reality show, James admitted he was caught off guard by the hookup culture and many love triangles. 
"You need a Criminal Minds-style map linking all the dots," he jokes. "If you had watched the US Bachelor In Paradise that's probably more standard. I guess that's what we're in for now.
"But I had watched last year's [Australian series] and some of the guys were a bit mature and were like, cool, I like you, I'm happy to hang out with you, let's just see what happens. But [on my season they] were all trying to hook up with everybody. That's what sort of threw me this year."
Post Paradise, James has been keeping a low profile when it comes to dating.
"It was all pretty hectic, and then we had Chrissie and the New Year," the Sydneysider told E! News. "I've enjoyed the time with friends and family, put my head down, focused on work and am just seeing what happens."
And after his stint on the Bachelorette and in paradise, James is probably finished with reality TV—for now.
"I'm pretty good," he said "I've been on two now and haven't had success on those. I think it's back to the real world for me."