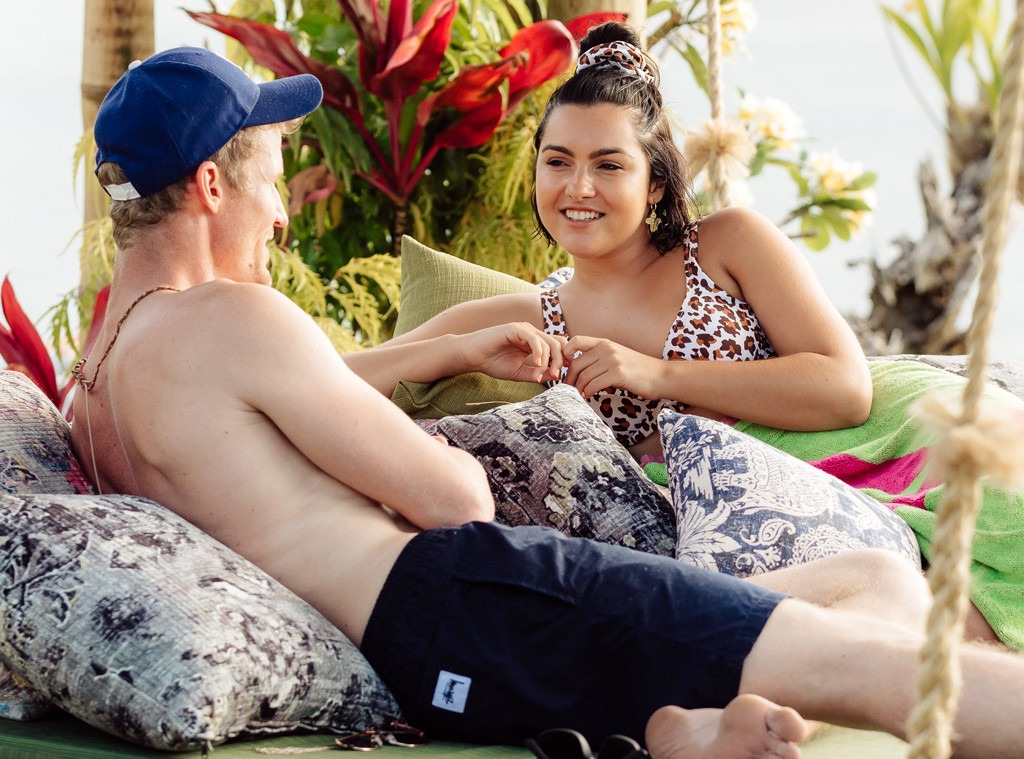 Ten
Cat Henesey-Smith is getting brutally honest about the real reasons people go on reality dating shows.
After exiting Fiji, the Bachelor In Paradise star sounded off on whether she thinks contestants are there for the "right reasons"—aka looking for love over fame and fortune.
"Everyone is in there with some sort of motive. It's 2019. You'd be a moron to think you can go on a reality show and 'just find love'," she tells E! News. "People have got a brand or an Instagram or an app they want to launch. Everyone is there with some sort of purpose."
When Cat first appeared on Nick Cummins' season of The Bachelor Australia in 2018, she was put on blast by some viewers for promoting and wearing her Henesii jewellery line on the series. But she says fans should have seen the bigger picture.
"I was really targeted and they said I was plugging it. I was like, hang on: there's a girl here who has an Instagram page, there's a girl here who's launching a fitness app," she says. "Everyone in there had some sort of other idea [than love]."
The conversation over Australian reality dating show stars' "intentions" has escalated over the past few years with participants on Married at First Sight Australia and The Bachelor franchise flaunting huge increases in social media followings and paid endorsements following their TV run.
"People have got to stop being so oblivious to the fact that everyone—no matter how obvious they're being about it—everyone's there for [exposure]," Cat says. "And why wouldn't you? You can't pay for that publicity."
And although she left Bachelor In Paradise at the first rose ceremony, Cat has since found love with a landscaper named Todd in Brisbane.
"He and I hit it off at a group lunch with friends, and and we haven't had a day apart since," she tells E! News. "He's everything I ever could have wished for to meet on a reality show and obviously didn't."
Bachelor In Paradise Australia airs Tuesday to Thursday at 7.30pm on Ten.