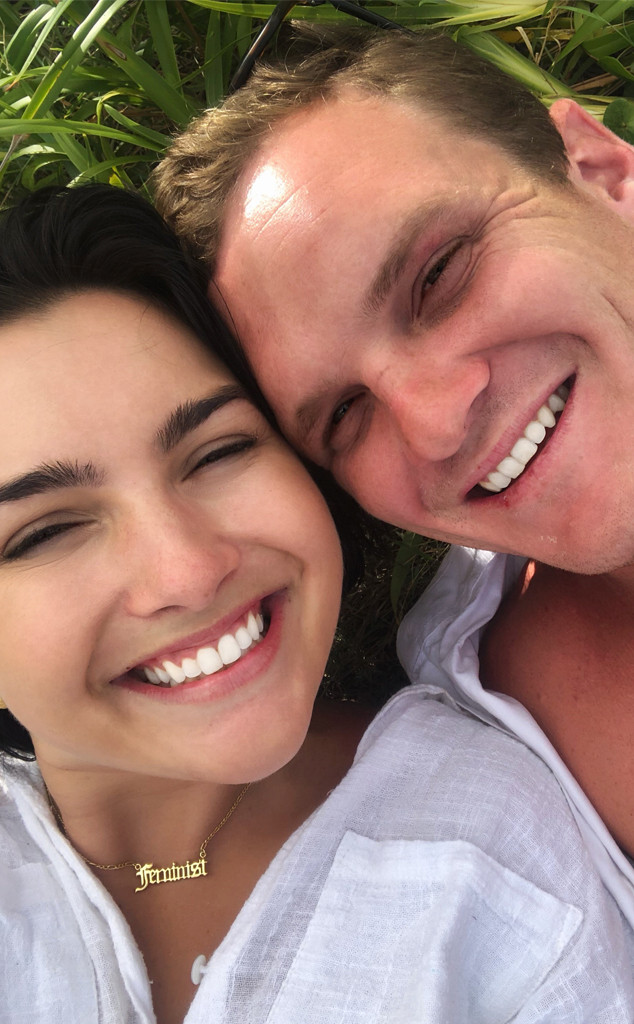 Supplied by Cat Henesey
Cat Henesey-Smith walked out of paradise and into a new relationship.
The 25-year-old jewellery designer dramatically left Bachelor In Paradise Australia during the first rose ceremony, but she's more than happy to have moved on with a new man.
"To be honest, none of those guys in paradise were really my type. I formed some great friendships with them, but I wasn't thinking, 'Amazing, I could have your babies,'" she told E! News. "With Richie [Strahan], I felt like I was just scraping the bottom of the barrel. He was really genuine and lovely and I did feel a physical attraction, but other than that I didn't feel like my convos flowed in a meaningful way."
And although she fled paradise before Bill Goldsmith could hand out the final rose—"Bill and I had a conversation and I knew he was giving his rose to Rachael [Gouvignon], so I was like, Nope. I'm outta here"—soon after heading home Cat's fortunes took a turn for the better.
"I've actually fallen in love and met an amazing guy from Brisbane. I'm super happy, and it's going really strong," the formerly Bali-based star told E! News. "I've known him for years and we met through mutual friends. He runs his own landscaping company, and he's a really down-to-earth, hilarious guy. He's everything I ever could have wished for to meet on a reality show and obviously didn't."
In fact, her new love rarely even tuned in to her appearance on Nick Cummins' season of The Bachelor Australia.
"He watched a little bit because he knew me, but definitely not on a full-on level," she said. "I had tried to date other guys after filming and everyone only wanted to ask about what happened on the show, whereas he wanted to get to know me for me."
And although her time on Paradise was cut abruptly short, Cat is ultimately happy with how it worked out, including going through that painfully raw breakdown.
"After The Bachelor, I was perceived so negatively by Australia, and I wanted this as an opportunity to redeem myself and meet someone," she said. "I think you got to see a better side of me in paradise, but there are hours and hours of filming and you only see a little snippet of it. People need to stop being so judgemental on these reality shows and realise there is more to the people than what they see."
Bachelor in Paradise Australia airs Tuesdays to Thursdays at 7.30pm on Ten.
Related:
Cat and Romy Reveal Their Biggest Regrets on "The Bachelor Australia"