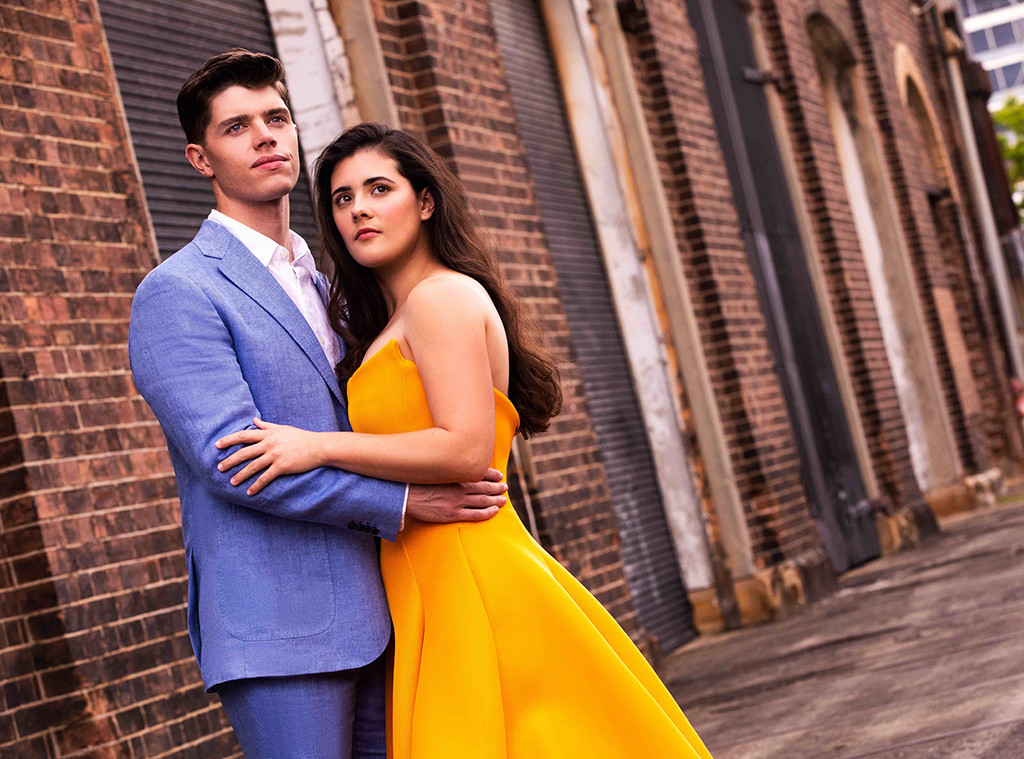 Matthew Murphy
Just play it cool, boy. West Side Story is touring Australia—and you won't want to miss it.
Brought to the stage by Opera Australia, the classic musical boasts one of Broadway's most iconic scores, from "Maria" to "America" and "I Feel Pretty". 
"I constantly have 'Mambo' stuck in my head," 24-year-old Sophie Salvesani, who plays Maria, tells E! News. "When I walk home at the end of the day, I'm not even singing one of [Maria's] songs, I'm humming the tune to 'Mambo'."
Todd Jacobsson, 24, who plays Maria's lover Tony, agrees that West Side Story's music is one of its biggest drawcards. 
"The score is the thing that pieces everything together in the show," he says. "And that's what's made it a timeless thing. Everyone knows these songs, they're songs that your grandma will know and your kid will know."
A modern retelling of Romeo and Juliet, West Side Story follows the rivalry between the Jets and the Sharks, two scrappy street gangs in New York's Upper West Side.
The young cast already knew the musical back to front before winning their roles. Salvesani played Shark girl Consuelo and understudied Maria in her high school production, and says it's a "dream come true" to now step into the lead role. 
Meanwhile, Jacobsson saw a high school production of West Side Story when he was 11 or 12 years old—and was instantly hooked.  
"Even at that age, I understood, oh, this is intense," the Book of Mormon alum tells E! News. "And there were boys up there. For a young kid seeing guys dancing, that was cool. You never saw that sort of thing. I was like, I've got to be a part of that."
The show's director, two-time Tony nominee Joey McKneely, says the message of West Side Story is more relevant now than ever. (It's also set for a Steven Spielberg film adaptation starring Ansel Elgort.)
"I always believe it's important that West Side Story is still seen and discovered by each new generation," American director McKneely says. "We have to tell this story because it's about racism, it's about the destruction of society, and how you have to believe in love in order for it to be true love against the odds. 
"Every country I go to, I pick up the paper or I read online that there's an event similar [to West Side Story's violence]. Two young kids get together, or someone attacks somebody in a bar because they're a different colour or a difference race....That's why we need to see West Side Story and to be reminded we can't do that, and we shouldn't do that."
Opera Australia and GWB Entertainment present the BB Group production of West Side Story is playing at the Arts Centre Melbourne April 6-28, the Sydney Opera House August 16-October 6, Canberra Theatre Centre October 10-27 and Adelaide Festival Theatre November 28-December 15. Tickets available here.