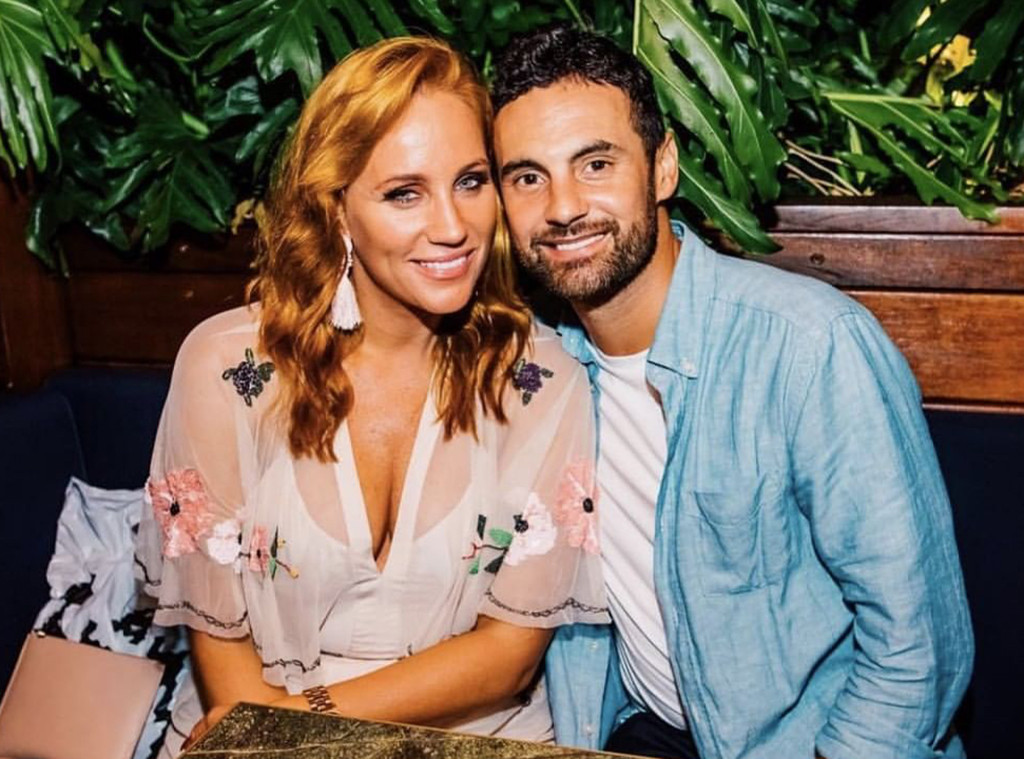 Instagram
Married at First Sight Australia's Jules and Cam are in it for the long haul.
Hairdresser and business manager Jules tells E! News she hopes to start a family with her MAFS husband in the near future.
"We very openly said we would love to have a family," Jules says. "We're enjoying our time together now and I hope for the end of this year we'll start trying. We want to enjoy our 12 months with each other and enjoy having fun."
For now, the Sydneysider confirms she's definitely not pregnant (after photos of her holding a shopping bag in front of her stomach led some fans to speculate that she was expecting). 
"It's hilarious when I see those photos where I've literally got my hand placed in a certain way and it's like, oh my god, she's pregnant!" Jules tells E! News. "There's been a few photos of me. I think when you move in with someone, gone are the single life dinners of Ryvitas, and tomato on toast. You end up having proper meals. You put on a little weight when you're in love and you live with someone. I'm not pregnant. But I look forward to being one day."
Jules also addressed rumours that a MAFS couple 'officially' gets engaged at the end of the Nine reality series. 
"It's a commitment ceremony, you're not actually really married," the 36-year-old says. "I would like to get married one day properly. I've always been a little bit old fashioned in a certain sense. It's something I would like to do."
On social media this week, Jules and Cam both decided to step away from the MAFS partner swapping drama (which saw Jessika and Dan pursue a relationship together, and Mick and Tamara exit the show).
Taking to Instagram on March 25, Cam explained that his number one focus is his relationship with Jules.
"With so much drama happening that gets us all upset, things that we don't agree with, conflict & tension... It's time to focus on the real reason why we came into this experiment," the ex-cricketer captioned a couple shot. "The meaning of this ring, my beautiful wife, our relationship."
Jules echoed the sentiment in an Instagram pic of the pair posted on Monday. 
"After the previous week of us both being so upset with everything going on around us. We said that we would bring it back to us," she shared. "Block the noise out. It's not easy with so many things happening. Things you don't agree with. Things that aren't your business but as a group experiment it kinda is. But we can only be accountable for ourselves and what we do."
Related:
Married At First Sight Australia: Cast's Showbiz Pasts Revealed