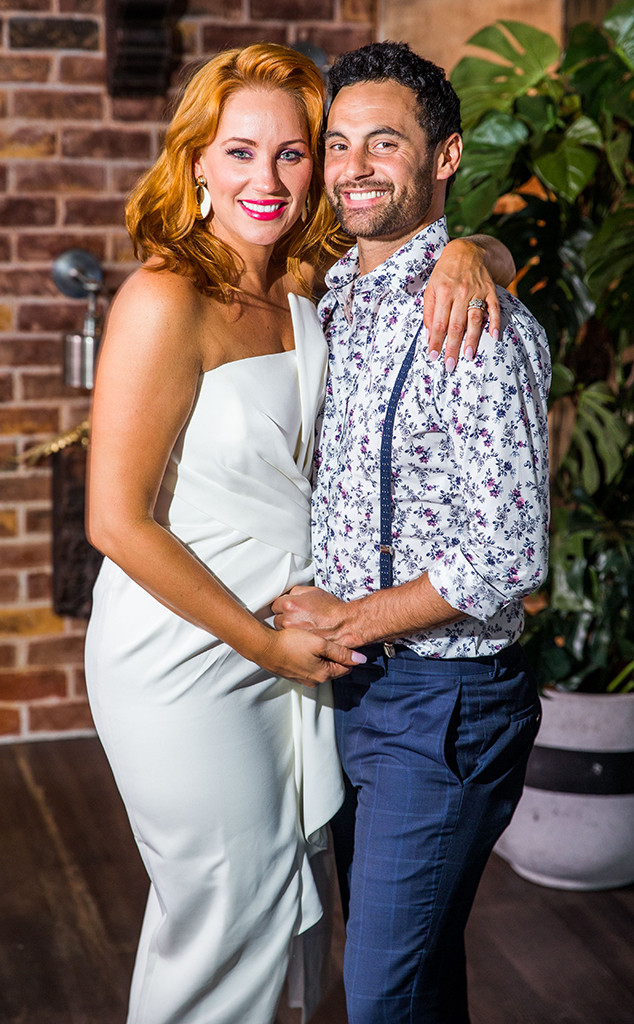 Nine
After Sunday's explosive Married at First Sight Australia's commitment ceremony, Jessika and Dan have a lot of critics—including co-star Jules.
Business manager Jules tells E! News she was not aware of the extent Jess and Dan had snuck around behind the backs of their respective partners, Mick and Tamara.
"We did not know the level of deceit that was going on," Jules says. "They were having a full-on affair. Even on the couch they still lied and said, oh, we've met up once. Which now we know is not the truth."
Jules questions Jessika's motives for remaining on the show after she flirted with Nic and then expressed interest in single dad Dan.
"Some people would have done anything to stay to the end of that show. Anything," Jules says. "I'm sorry Jess, but if it wasn't Nic it was going to be someone else. He denied you, so you moved on. That's the bottom line. Maybe [Jess and Dan] do like each other, who are we to know. But with her past record, does anybody know what's real with Jess and what's not?"
Post-show, Jessika and Dan have seemingly remained a a couple, with Jess recently moving from Perth to the Gold Coast to be closer to her beau.
But Jules isn't sold on the couple. When asked if Jessika and Dan's relationship is actually real, Jules tells E! News: "One hundred percent not. I don't think it's real at all."
She adds: "Do I think it's going to last? No I don't. Are they together? I have no idea. I'm not friends with them."
Jules also insists Martha and Michael—who knew about the on-screen affair—should have told the other partners involved. 
"The only people that knew the truth were Michael and Martha. No one else had a clue about what was going on," the 36-year-old says. "I absolutely would have said something. Martha did bloody Tamara's makeup that night. And I was like, oh what Martha, you did her makeup for her big showdown? Well done you."
The recent MAFS drama has taken a huge toll on Jules and her cricketer husband Cam, who both broke down in tears on last Monday's episode. 
Jules tells E! News she even considered leaving the experiment at one point.
"The week before the commitment ceremony when I was in tears I honestly said I didn't want to be there," she says. "It felt so gross with everything going on. I felt like I was being bullied at high school. That was the environment, the bitchiness. It took me back to a bad place. I didn't like the way I felt in there, as much as I had a great relationship."
Related:
Married At First Sight Australia: Cast's Showbiz Pasts Revealed