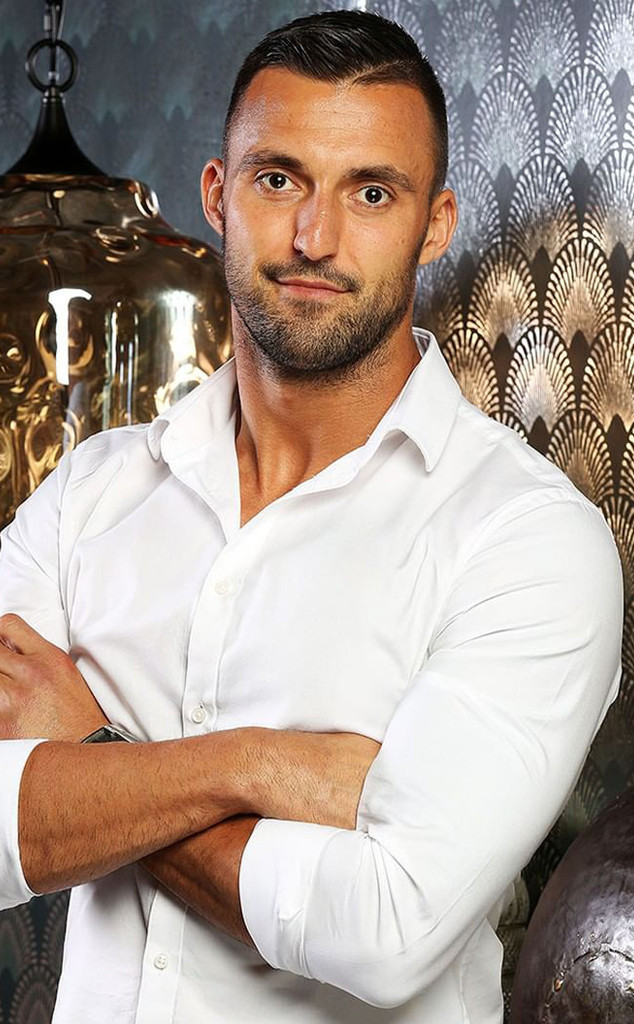 Nine
Married at First Sight Australia star Nic Jovanovic revealed his testicular cancer returned late last year.
"I was fit, I train, I eat well, I don't do drugs, I hardly drink, I was the epitome of healthy," he told 9Honey in an interview published Monday. "Then to hear that [word], your whole world just turned upside down."
The 28-year-old electrician was first diagnosed with the disease at age 24 in 2015, and had been in remission until he noticed something odd while showering over the recent Christmas holidays.
Doctors confirmed his cancer had returned and agreed to delay surgery to remove the cancerous testicle by one week in order for Nic to film the MAFS reunion special in late January 2019.
"I'm still in shock that it came back," he told the outlet. "You think being that young, having dealt with it once, that's it, surely that's it."
Recent blood tests confirm Nic is now cancer-free, and he'll continue to go for check-ups every six months. And Nic—who split with his Married at First Sight bride Cyrell Jimenez after a tumultuous run on the show—is not worried about how future partners may react to his singular testicle.
"I never considered an implant," he told TV Week. "This is a sign of me beating cancer again – just like a battle scar. It's another reason to be proud."
Testicular cancer is the second most common cancer in young men, according to the Cancer Council, and the five-year survival rate is 98 percent.
Hours before the news broke of his health issues, Nic took to Instagram to post a reflective message to Cyrell about their ill-fated TV romance.
"I know things weren't always great between us. But I want you to know I cherished every moment we spent together; the good, bad and the cyclone. Haha," he captioned a series of couple shots from the show. "Yes that includes eating chicken feet, spilling wine in laughter or you staring into my butt…Life is short and I just want you to know I will always care for you and will always have a spot for you."
Shortly after, Cyrell posted a cryptic quote about forgiveness on her own account and added the caption, "I forgive u. But I won't forget."
Married at First Sight Australia airs Sunday at 7pm and Monday to Wednesday at 7.30pm. 
Related:
Married At First Sight Australia: Cast's Showbiz Pasts Revealed