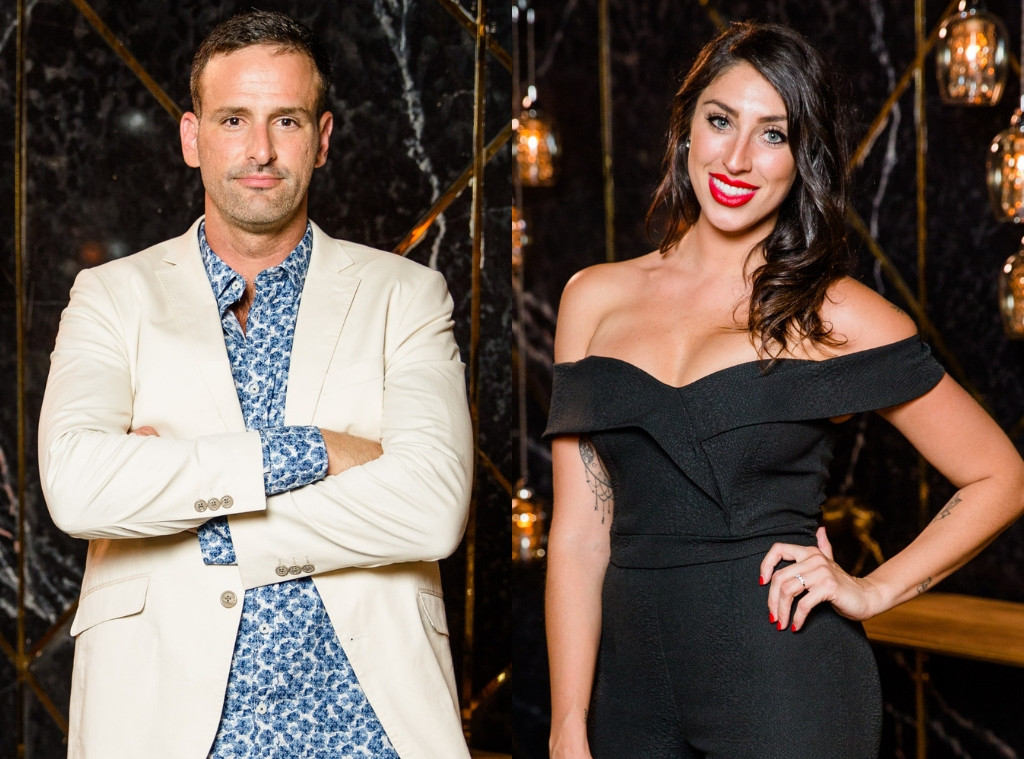 Nine
Married at First Sight Australia has seen its fair share of partner swapping.
When Mick was spotted with his arm around Tamara during her birthday celebrations in Melbourne last week, photographs of the pair sparked dating rumours.
But MAFS groom Mark told E! News that no one should jump to conclusions about his co-stars—who are definitely not dating.
"I actually saw Tamara yesterday," the ex-army officer said. "I spoke to her and she said there's nothing there. We're all pretty good friends out of this and we've all been in that weird toxic bubble for a long period of time, so you do form quite close bonds. Putting your arm around each other—I think people read too much into it, to be honest."
Speaking to 97.3's Bianca, Mike and Bob on Tuesday, Tamara also confirmed she and Mick were not in a relationship.
"No, we're not. We're just friends," she said. "I get along with males 10 times better than I do females, so I am friends with a lot of male cast members of that show."
Two contestants who have swapped from their official partners are Jessika and Dan, who secretly hooked up on MAFS and have been spotted together after filming.
While Mark doesn't "condone" Jess and Dan's affair, he told E! News he has no ill will for the pair.  
"I like Dan. I didn't have a lot to do with Jess during the entire experience. She was off doing her own thing with Martha quite a bit," he said. "If they're still together and they're still making it work, good on them. I hope they last."
This week, Mark himself was at the centre of MAFS rumours after Jessika told Ning that he had ulterior motives for being in the experiment.
As Jessika claimed, "Mick and Mark have both said after this experiment ends they're going to go and f--k a whole bunch of bitches."
But Mark told E! News that Jessika made up the allegations "as a cover" for her infidelity.
"It's definitely made up, there's no doubt about that," the 41-year-old said. "Mick and I spent a lot of time together during the experiment. We would have beers most days and would tell a few stories about our shenanigans back in the day. He's probably gone back to [Jessika] and said a few things.
"Obviously last night she was trying to get herself out of a tricky situation. But no, I definitely never said anything like that."
Mark teased that Tuesday night's scandal will be resolved this week.
"There's no shortage of drama on this show," he told E! News. "There are things that are revealed. There is ownership taken over the next couple of episodes, which is nice. It's good to have everything on the table."
E! News reached out to Tamara and Mick for comment.
Related:
Married At First Sight Australia: Cast's Showbiz Pasts Revealed