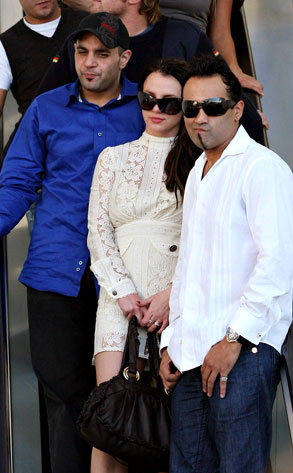 Fame Pictures, Inc
Sam Lutfi is apparently willing to do anything to clear his name—even if that means trashing the name of fellow former Britney Spears hanger-on Adnan Ghalib.
The "Toxic" singer's litigious, pill-mashing former manager says in court papers that while he has not attempted any direct contact with the singer, her onetime paparazzo boyfriend has.
The allegation was made in a Los Angeles Superior Court declaration filed as part of his ongoing efforts to avoid a permanent restraining order barring him from any contact with Spears. A similar order is being against Ghalib and a lawyer accused of plotting to pry Britney loose from her papa-powered conservatorship.
"I did not initiate any direct communication with Britney Spears," Lutfi says in the voluminous filing. "Although I did receive text messages from her, all responses to those messages were conveyed to Britney through others, including…Adnan Ghalib."