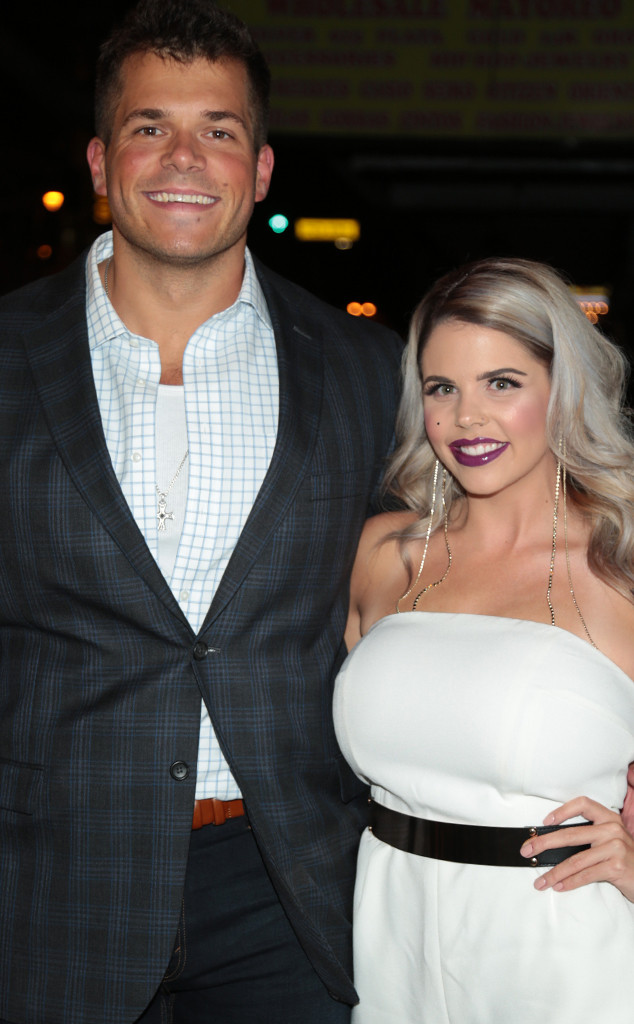 GP/Star Max/GC Images
Big Brother Season 19 star couple Mark Jansen and Elena Davies have gone their separate ways.
The reality TV show is known for its plot twists (hello Anthony Scaramucci not actually being a houseguest?!), drama, some controversies and more. It's also home to a fair share of showmances. Some stand the test of time—see Jessica Graf and Cody Nickson's wedding and their upcoming baby—whereas others do not.
Jansen opened up about the split on his podcast Find Your Fortitude, which he posted on YouTube. He looked visibly distraught and uncomfortable while discussing his breakup. At some points, Jansen seemed on the verge of tears.
"I didn't move to Texas to hang out or continue a friendship," he began. "I came down because I was in love with Elena. I wanted to start a family, start a life with her."
One thing about their relationship that hurt him the most was when Davies supposedly spoke badly about their relationship on social media and other podcasts. He refers to himself as "Mr. Positivity" and those comments were doing anything but making him feel that way.
"I was happy when she was happy. It was really that simple for me. I was happy when she was happy," Jansen explained on the podcast. "With that mindset and perspective, hearing constantly that it's not a fairy tale and I'm far from Prince Charming, it's just a gut shot. Clearly nothing's working."