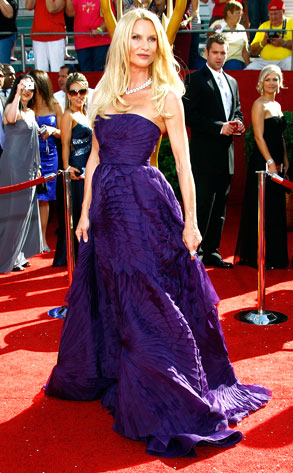 Frazer Harrison/Getty Images
Just because Nicollette Sheridan is saying bye-bye to Desperate Housewives, that may not mean the death of Edie.
"I do know, but I can't tell you that," Housewives' Dana Delaney told us recently when we asked if Edie will kick the Wisteria Lane bucket. "You know, things change very quickly on the show. People dead doesn't mean dead on television."
Delaney politely declined to elaborate on her curious remarks, but she did offer plans on how best to say adios to Sheridan.