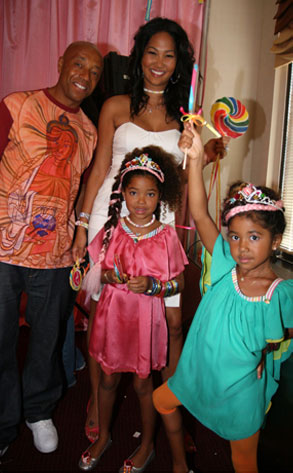 johnny Nunez/WireImage.com
Life in the fab lane just got some serious backing.
A judge has formally signed off on the deal Russell Simmons and Kimora Lee Simmons hashed out last summer, with the apparently recession-proof hip-hop mogul agreeing to shell out $40,000 a month in child support—$20,000 per girl—to his two daughters until each reaches 19 ½ years of age.
The Baby Phat mama was also granted sole legal and physical custody of 9-year-old Ming and 6-year-old Aoki in the settlement, which was signed off on yesterday by Los Angeles Superior Court Judge Marjorie Steinberg.
The 51-year-old hip-hop mogul was granted monitored visitation rights (he must be accompanied by a nanny and security person) and must also provide a new car for the childrens' use until they turn 16. The vehicle must be worth at least $60,000 and will be traded in for a new model every three years.