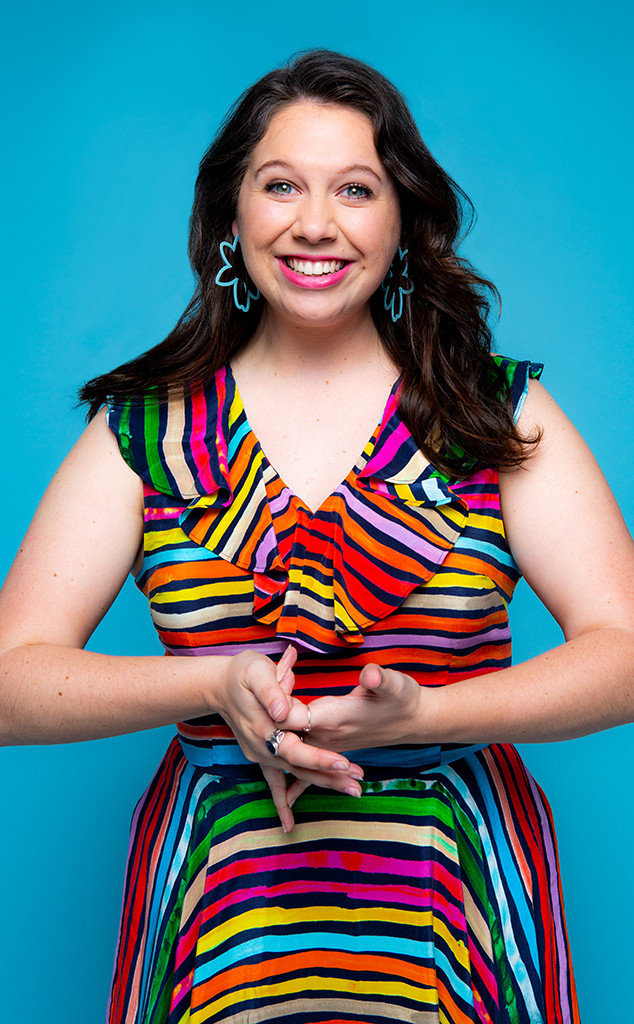 James Green
My, my! Natalie Abbott has gone from a childhood fan of ABBA to the star of Muriel's Wedding The Musical, which celebrates the Swedish band in all its infectious pop glory.
Abbott makes her professional debut as Muriel Heslop (a role made famous by Toni Collette in the 1994 Australian film) in the musical's upcoming Melbourne and Sydney run. She instantly connected with the lovable character when she saw the production's world premiere season in 2017.
"I don't think I've ever related to anybody as much as the character of Muriel," 23-year-old Abbott tells E! News. "I was definitely watching it going, I am that girl, I just did that three days ago! I would say that! I think everyone has a little bit of Muriel in them, where they want someone to like them, or they want a different life."
And just as Muriel moves from the fictional coastal town of Porpoise Spit to Sydney to chase her dreams, Abbott relocated from the South Coast of NSW to study at the Australian Institute of Music in Sydney, a move she realises "is quite similar to Muriel".
The production, which follows Muriel's desperate attempts to get married (and become Insta-famous) also stars Stefanie Jones as her best friend Rhonda, Christie Whelan Browne as mean girl Tania and Stephen Madsen as Muriel's Olympic swimmer husband Alexander Shkuratov. It features music and lyrics by Australian award-winning songwriters Kate Miller-Heidke and Keir Nuttall—plus some ABBA classics.
"It's hard to pick a favourite song because Kate and Keir are absolute geniuses and they've done such a great job with the music," Abbott says. "Before I knew there was even a chance I could audition, I was playing the soundtrack in my car. I was obsessed with the songs."
One track that hits close to home for Abbott? The showstopper "Sydney", about Muriel's move to the big city (where you can "be what you wanna be, do what you wanna do").
"I still remember my first couple of weeks in Sydney and being like, oh my god, this is a completely different world. And that's exactly what the song "Sydney" is talking about it," she tells E! News. "It's a bit of an anthem to me."
With less than a week of rehearsals to go before previews in Melbourne, Natalie is still pinching herself that she scored the "once in a lifetime" opportunity to star in the critically acclaimed production.
"This musical is just as good—and maybe even better—than some musicals that have been going on forever and ever," she says. "It's so important to tell Australian stories, and to get the chance to perform Australian work is really the dream."
Muriel's Wedding The Musical plays in Melbourne from March 12 at Her Majesty's Theatre and Sydney from June 29 at the Lyric Theatre. Tickets are available here.