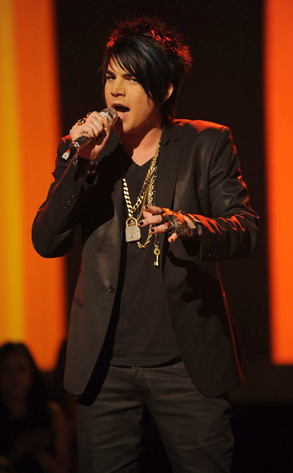 Michael Becker / Fox
The usual combination of yes, yes and wha-huh? ensued on American Idol tonight.
After another hit-or-(terribly) miss performance night, the voting public lofted another three hopefuls into the upper echelons of Idoldom, aka the Top 12.
We had high hopes for Allison Iraheta, Megan Corkrey, Adam Lambert, Jesse Langseth and a couple others. But with only a few slots to fill, we were going to have to be wrong about some people.
Well, yeah, we were wrong. And yet right at the same time!