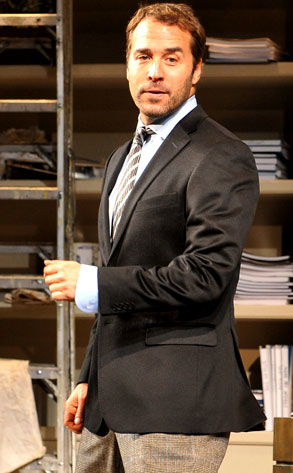 Slaven Vlasic/Getty Images
Shortly before noon in New York, Jeremy Piven walked into the Actors' Equity Association building to face the formal grievance filed by his employers on Broadway's Speed the Plow.
In December, the ailing Emmy winner had to make an early departure from his role in the play, citing the now-famous diagnosis of a high mercury count caused by eating too much sushi.
Producers of the David Mamet show filed the grievance a month later, but did not specify their accusations. According to the New York Times, producers were suspicious of the early exit since the Entourage star had already expressed interest in leaving the show ahead of its scheduled closing this month.
A committee of 10—five Actors' Equity members and five Broadway Leaguers—are considering the case and the yet unknown penalties Piven may face.
Stay tuned…