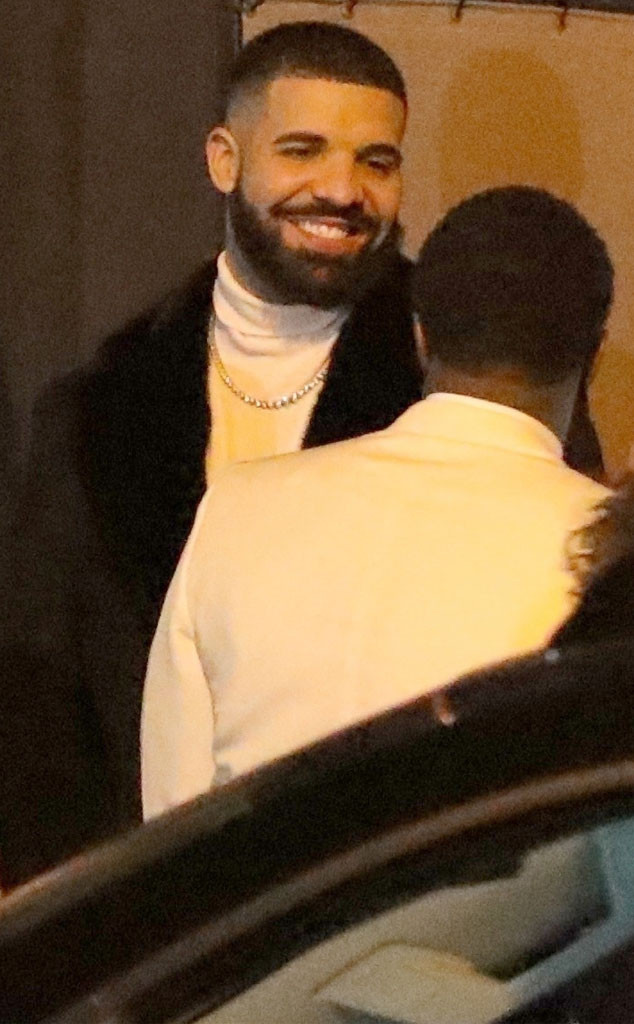 42 / BACKGRID
For Drake, two former flames were not far away on Oscars night.
In celebration of the star-studded ceremony on Sunday night, Hollywood power couple Beyoncé and Jay-Z threw a gold-themed bash at the Chateau Marmont and all of your favorite stars attended, from Adele to Alex Rodriguez.
The Grammy-winning rapper also stepped out for the soirée, putting him in the same room as his very famous ex, Jennifer Lopez. As fans may recall, the two had a fling back in late 2016 and early 2017 before sparks flew between her and A-Rod.
However, we can't say for certain the two crossed paths inside the party. According to a source, Lopez and her famous man were busy on the dance floor, naturally. "She looked beautiful and many people were approaching her and A-Rod," the source told E! News. "They had conversations with almost everyone."