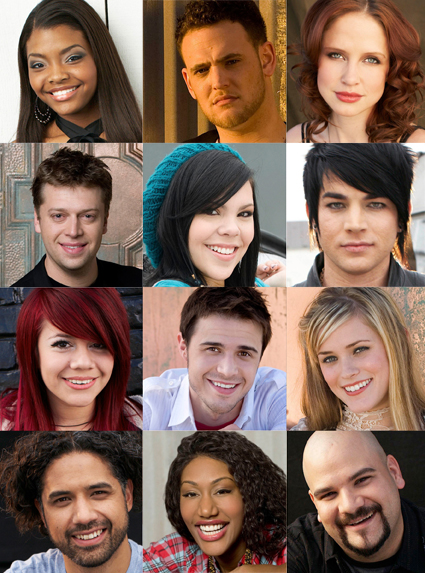 FOX
Nick Mitchell's Top 36 Inclusion Explained: In terms of total viewers, last night's American Idol peaked in the 8:30 p.m. half-hour, scoring 25.1 million for Mitchell's Norman Gentile aerobics, preliminary Nielsen estimates showed.
Fodder for Idol Conspiracy Theorists: The much-hyped Adam Lambert, not unlike the prior week's much-hyped Danny Gokey, sang in the final spot in the final half-hour, reaching the show's largest 18-49 audience.
Lucky Break? The unfortunate song choices from lead-off performers Jasmine Murray, Matt Giraud and Jeanine Vailes were contained to Idol's least-watched half-hour and its lowest-rated in the demo.
Bottom Line: Pushed back to Wednesday because of President Obama's speech, Idol's performance show was down 1 million viewers from last Tuesday's, from 25.4 million to 24.3 million.
Etc.: Going opposite Idol at 8 p.m., a special Biggest Loser (8.9 million) was respectable. Going opposite Idol at 9 p.m., an unlucky Lost (9.8 million) was also respectable, but down 1.6 million live viewers from last week.