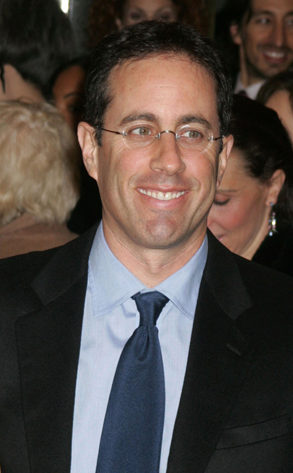 Nancy Kaszerman/ZUMA Press
Jerry Seinfeld is once again ready to be the master of his domain—television!
Well, sorta.
The funnyman is teaming up with NBC once again to produce a reality series called The Marriage Ref. The show will feature "celebrities, comedians and athletes who will judge couples in the midst of marital disputes while recommending various strategies to resolve their problems."
The show is inspired by the star's own experiences with married life, not unlike Seinfeld, which drew from its lead's bachelorhood.
"This is not a therapy show, it's a comedy show," the actor said. "After nine years of marriage, I have discovered that the comedic potential of this subject is quite rich."