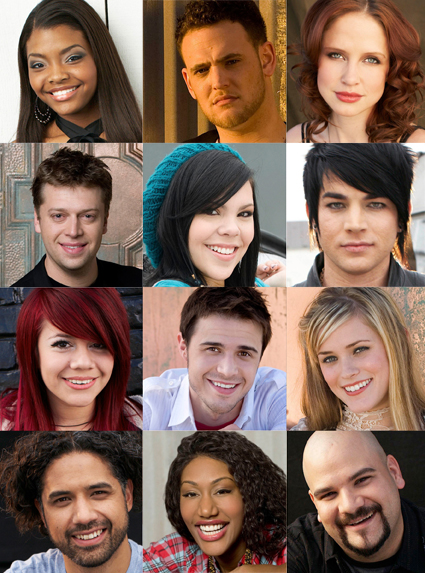 FOX
A week after seeing nine of their compatriots felled by bad song choices and fickle phone-in voting habits, another dozen American Idol hopefuls trotted out tonight to sing for a spot in the Top 12.
One would think they had learned from the mistakes of their predecessors—from those who sang before them just last week, let alone of seasons past.
But while some took the opportunity to separate themselves from the pack, the rest plucked one ill-conceived single from the Billboard Hot 100 (past and present) after another.
Until the fourth number of the night or so, it seemed as if the only people reading fan blogs were the show's producers, who nixed last week's squirmy gimmick of having Ryan Seacrest interview the contestants and their families right after each performance, most of whom had just been given the seal of disapproval by the judges.
Not that there weren't some killer moments. Read on for tonight's rundown (and don't forget to weigh in after the fact)...