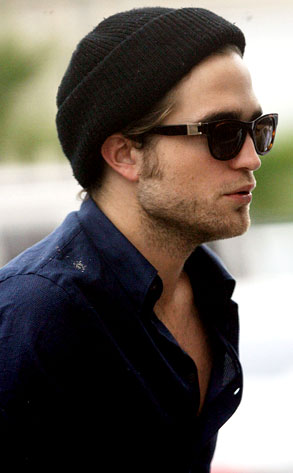 INFdaily.com
Like we exclusively told you earlier this week, Rob Pattinson was partying after the Oscars—at the swankiest of dos possible—looking as if he'd been told he could never have another drink. Ever. Natalie Portman managed to ease Patty-poo's nerves for a bit, but he still left the shindig alone.
A close friend to the Brit babe told us, "It's because [Hollywood] just so isn't his scene. All of this fame isn't what Rob's about."
We ferreted out some vintage Pattinson pics during his Harry Potter years, and just look at the difference in his mood during the promotional tours. Rob looks actually happy and excited in the early days, whereas he now looks overwhelmed and uncomfortable—particularly anytime he touches down in L.A.
Check out Robbie's more recent brooding, almost terrified faces, for yourselves and tell us how we can make Patty happy again, please?