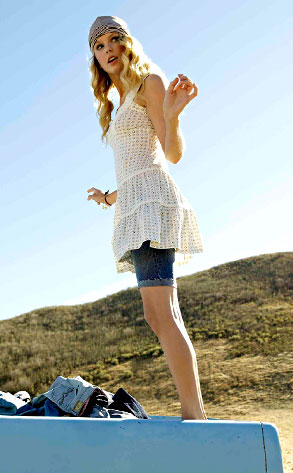 l.e.i. Sundresses by Taylor Swift
The countdown is on to whether her ex Joe Jonas and his sibling act can topple the Taylor Swift juggernaut.
The country songbird, who's the closest thing the music industry has to a stimulus plan, fended off Gap Band frontman Charlie Wilson to notch her 10th week at No. 1, as Fearless sold 62,000, per Nielsen SoundScan.
This might be the end of her run, however, as Swift not only faces the Jonas Brothers' concert movie soundtrack but also U2's No Line on the Horizon and Kelly Clarkson's All I Ever Wanted over the next three weeks.