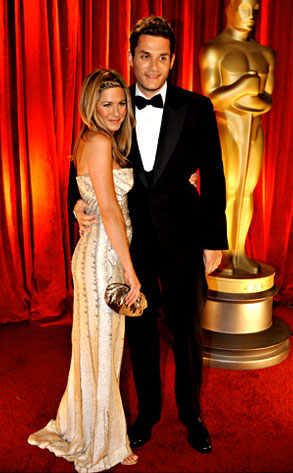 AP Photo/Chris Carlson
No wonder Jennifer Aniston received so much affection from John Mayer on Oscar night.
It turns out that while the singer was happy to provide "moral support" to his girl at the Academy Awards, he was also "very, very nervous" about attending.
"It's not my world, the Oscar thing," Mayer told Ryan Seacrest on his KIIS-FM show Wednesday. "But [Jen] was so sweet to me that night, because you can go from a Grammy winner to a water boy when you walk into the Kodak Theatre on Oscar night." He added, "While it was really, really fun, the whole thing is very odd to me."