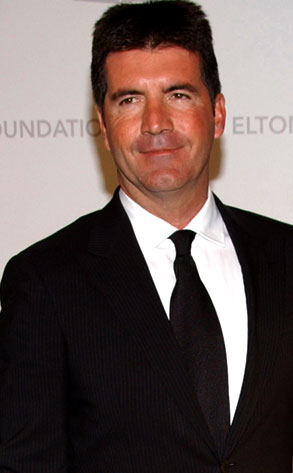 Jean-Paul Aussenard/WireImage.com
Simon Cowell is not looking to replicate a moment like this in 100 years' time.
The American Idol judge's recent remarks to British Prime Minister Gordon Brown about planning to be cryogenically frozen were purely tongue-in-cheek, Cowell's rep assured reporters today.
"You pay a lot of money and you get stuck in a deep freeze once you've been declared dead," Cowell reportedly said at a dinner two weeks ago at 10 Downing Street, the P.M.'s residence. "Medical science is bound to work out a way of bringing us back to life in the next century or so, and I want to be available when they do.
"I would be doing the nation an invaluable service." Humble, as always, even in jest.
But even if he's not going to spend his after-life on ice, that Cowell is still one cool customer—the tie-eschewing tastemaker is an equal-opportunity hazer, be his target the prime minister or Paula Abdul.