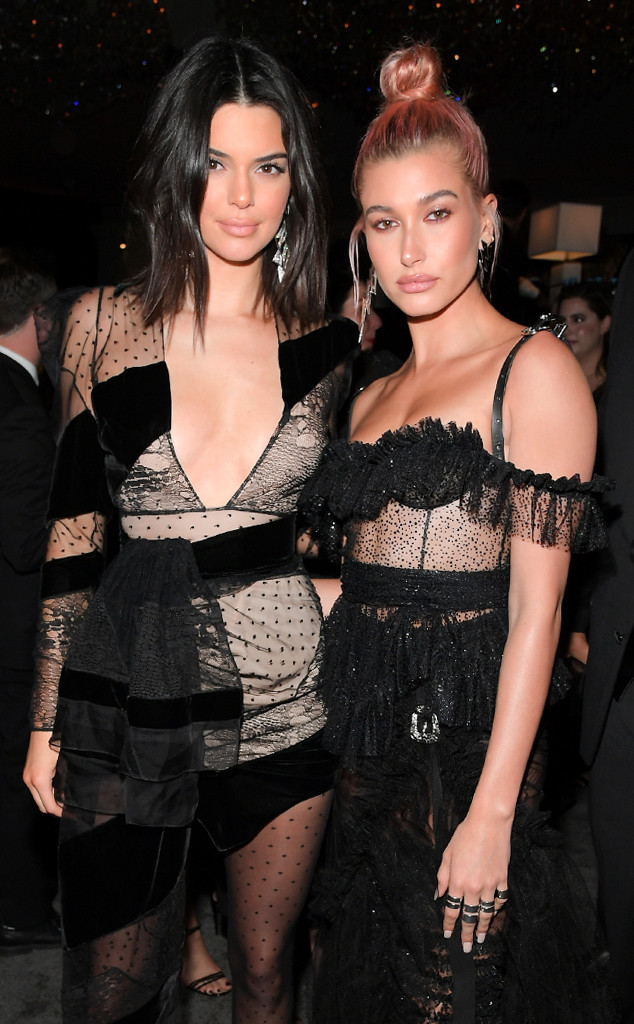 Charley Gallay/Getty Images for InStyle
Kendall Jenner and Hailey Bieber are opening up about their personal lives.
The Keeping Up With the Kardashians star, who is currently dating Philadelphia 76ers basketball player Ben Simmons, and her BFF Hailey, who tied the knot with Justin Bieber in September, dish about their romances on Zaza World Radio's Valentine's Day Special on Apple Music.
"It's definitely scary to be this young and be married," Hailey admits during the candid conversation. "It's a scary thing, but it's also the person that I've literally been in love with for so many years. So, that's the best part about it. Like I feel like he's my best friend. And we just get to do life together forever, now. But I think the forever aspect for me is just like, you don't think about that until you get married. And then you're like, OK, this is really like, this is forever. Meaning like, there is no end."