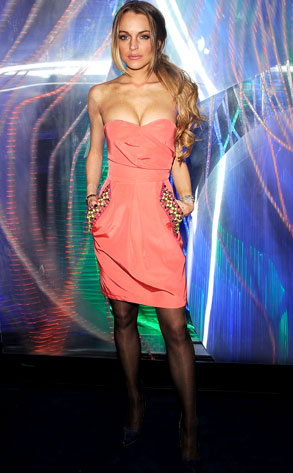 Gary Gershoff/ Getty Images
• It's that time of year again, when Lindsay Lohan finds herself half-naked in front of a camera. This time, she ditched the whole Marilyn shtick and gave us the essential Lilo—pelvic bones, side boob, ragged weave and all.
• Jennifer Aniston and John Mayer actually talked on camera about liking each other and being happy.
• Freida Pinto's next movie will be directed by Woody Allen, while Dev Patel decided to go with M. Night Shyamalan. That makes it Freida FTW.
• Mischa Barton continues to defend herself against things people never really said or cared about over on her blog. It's getting kind of sad.
• No one can agree on who Natalie Portman is dating.
• Today's all about nipples on the Huffington Post.
It looks like everyone still has their Oscar glow on in our Big Pic gallery.