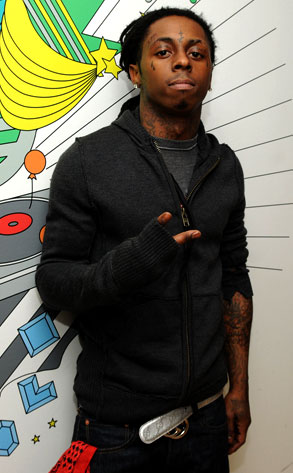 Bryan Bedder/Getty Images
Lil Wayne is focusing on clearing his name.
A New York judge has ruled that the Grammy-winning, chart-busting New Orleans MC will stand trial April 20 on gun charges after finding sufficient evidence to suggest the star was illegally packing heat when police raided his tour bus following a July 2007 concert.
Jury selection will kick off shortly after Wayne, born Dwayne Michael Carter Jr., finishes up his latest tour on April 12. He faces one count of criminal weapons possession and one count of criminal possession of a loaded weapon.
The rapper, who remains free on $70,000 bail, turned up at today's court hearing dressed in a black leather jacket and jeans and waved to fans as he left.