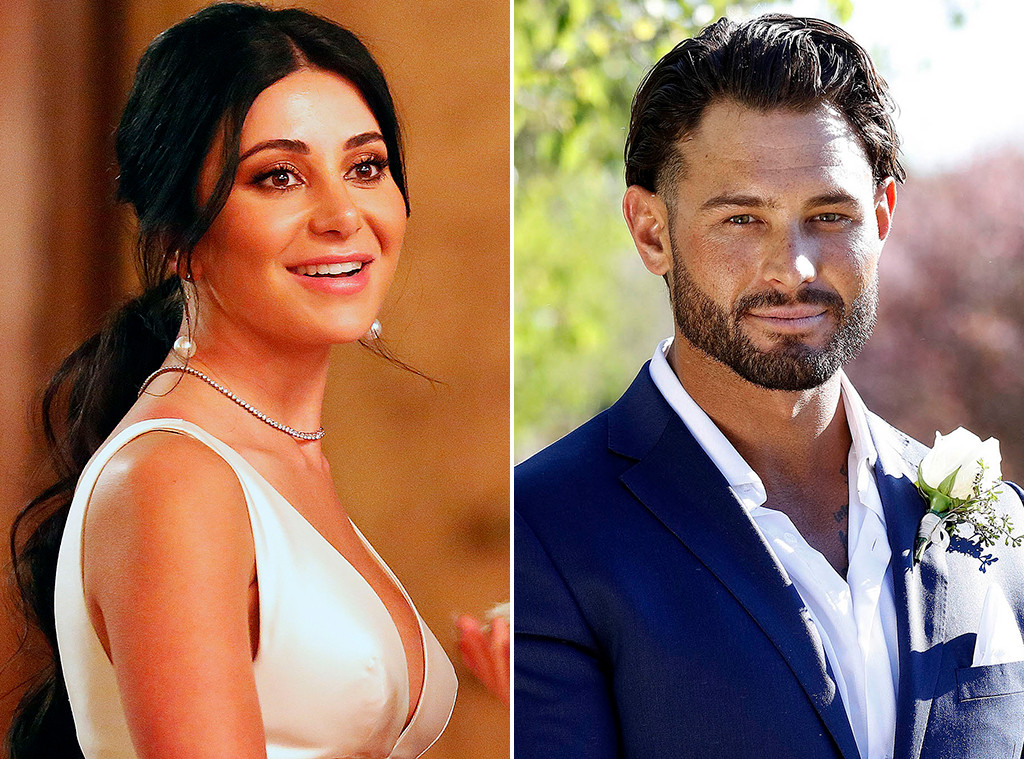 Nine
Married at First Sight Australia's sixth season has already delivered enough drama to see us through 2019, but things could get even spicier.
Photos obtained by the Daily Mail appear to show Sydney tradie Sam on a date with makeup artist Martha in Byron Bay over Christmas—long after filming on the series ended.
On MAFS, however, 26-year-old Sam is paired with store manager Elizabeth, while 30-year-old Martha is partnered with primary school teacher Michael.
When asked directly about the photos circulating of him and Martha, Sam told E! News, "I think Martha is a beautiful person, but, you know, she's quite happy in her relationship, and I wouldn't want to intrude on that."
He did admit that she is among several women he was drawn to upon first meeting them in the experiment.
"I was attracted to a couple of the brides," Sam told E! News. "Martha is beautiful. Ines is more my type, as well. Even Heidi looks great. They're all really lovely women, I think. Obviously, I clashed with Cyrell a lot in the experiment."
Still, he says he would "never" make the first move to poach another groom's bride: "No way."
"I thought a couple of the girls looked good, but I would never intrude on anyone—especially Michael and Martha's relationship," he told E! News. "They looked very happy, and why would I want to go and ruin that?"
Season 5 of Married at First Sight infamously featured high-stakes partner swapping, with Dean Wells striking up a connection with Davina Rankin behind his bride Tracey Jewel's back. Ultimately, however, Dean decided to stop seeing Davina and remain with Tracey… only to be dumped by her at the final commitment ceremony.
"I took guidance from [God] about what the right thing to do was—and he said it was to stay with Tracey," Dean told Woman's Day last year. "That's a big reason why I stayed, to try and make it work."
Married at First Sight Australia continues Sunday at 7pm and Monday to Wednesday at 7.30pm on Nine.
Related:
Married At First Sight Australia: Cast's Showbiz Pasts Revealed