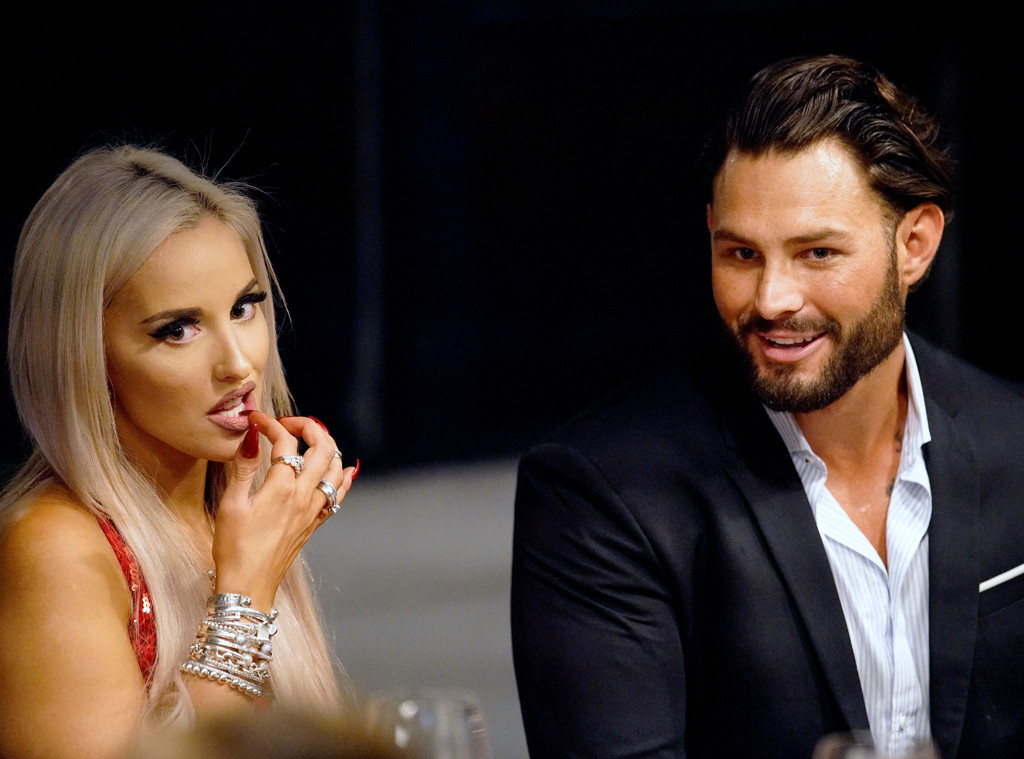 Nine
Married at First Sight Australia groom Sam made few fans following Wednesday night's dinner party.
When the 26-year-old returned from New Zealand in the middle of the meal and announced "Honey, I'm home!" to his bride Elizabeth after days of no contact, chaos ensued.
He claimed to have temporarily fled the experiment the morning after his wedding to attend his ex-girlfriend's mum's funeral overseas, but viewers—and a sceptical Cyrell—questioned the validity of his story.
"It was definitely not a cover up," the Sydney tradie told E! News. "I wouldn't joke about someone dying, that's for sure. You get really bad karma for that. I had to make a decision: Do I stay with this woman I've just met or do I go respect my ex's family and the passing of her mother?"
And Sam says his attendance was less about his spending time with his ex and more about supporting her family.
"They did a lot for me while my ex and I were together, and we ended amicably," he said. "It was more being there for the father and helping out with the wake, which had around 700 people there."
Sam also clarified why he said he didn't have voicemail when a cutaway to 27-year-old Elizabeth calling his phone revealed he clearly did have the service set up.
"I didn't have a voicemail from her," he told E! News. "I didn't have data roaming on, and the amount of phone calls I get from work and business, I must have just missed it in a sea of messages. I honestly don't really check my voicemail that much, especially if it's a random number."
Sunday's episode will see the MAFS couples attend their first commitment ceremony where the 20 participants must decide whether they want to stay or leave the experiment. In each couple, if one partner votes stay and the other leave, both must remain in the experiment for another week.
Married at First Sight Australia airs Sunday at 7pm and Monday to Wednesday at 7.30pm on Nine.
Related:
Married At First Sight Australia: Cast's Showbiz Pasts Revealed