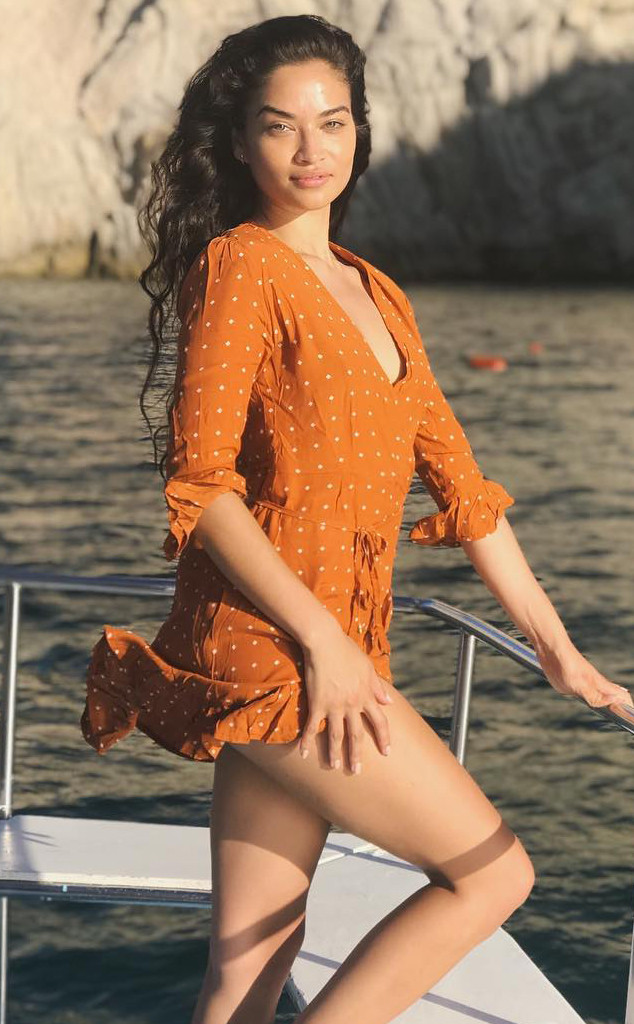 Instagram
Shanina Shaik is breaking her silence on Fyre Festival.
In an interview with the Daily Telegraph, the 27-year-old Australian model spoke out about her involvement in the ill-fated music festival and how affected she was by Netflix's explosive documentary.
"I cried when I watched it," she said of Fyre: The Greatest Party That Never Happened. "It is really horrific what happened. The girls and I were just kind of dragged into it. We would never want to promote something like that or take someone's money."
Shaik, along with the likes of Bella Hadid, Emily Ratajkowski, Hailey Baldwin and more, appeared in a glam promo video for the 2017 festival that was overseen by event creator Billy McFarland in the Bahamas. The festival, of course, ended up being a massive scam that quickly turned into a viral disaster.
"I would never promote anything if I knew that it would have that kind of backlash or what became of that. I would never ever want to promote it," continued Shaik, who's currently in Australia in partnership with Revolve.
"When a client comes to my agent and has a vision or a project they want to work with us on, my agency always makes sure we are protected and looked after."
McFarland is currently serving a six-year prison sentence for fraud, and there's an investigation under way to uncover what happened to $26 million he raised from investors for the event. They've also subpoenaed some models in connection to their appearances in the promotional material.
Meanwhile, festival co-producer Ja Rule encouraged fans to cuss him out at a recent concert and vent their frustrations over his role in the festival. (For the record, he claims he too was "hustled, scammed, bamboozled, hood winked, lead astray!!!")
"You might be a little mad at me," he told a New Jersey crowd on Feb. 1. "I want y'all to repeat after me. Get it out of your f--king system cause we ain't gonna do this s--t for the rest of the year! So get your motherf--king middle fingers up."
Related:
"The Rundown": Who Is Fyre Festival Booker Samuel Krost?