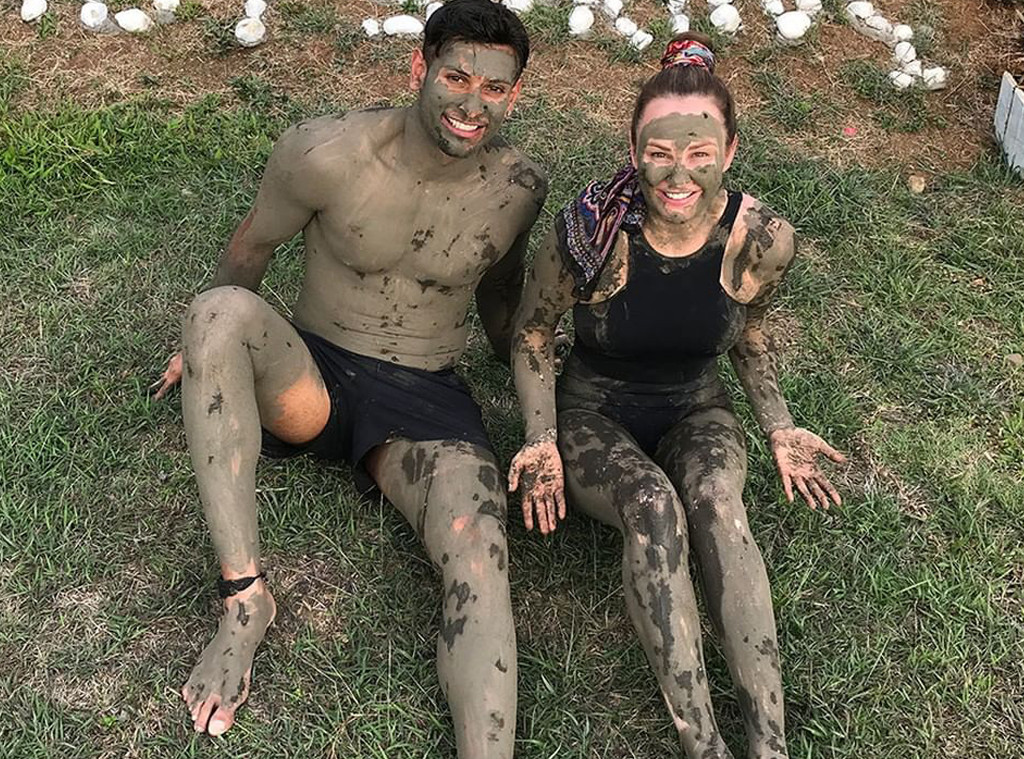 Nine
Episode 4 of Married at First Sight Australia saw our first batch of participants whisked away to dreamy locales on their honeymoons. Some went skiing, some went to the beach, all of them had D R A M A.
From Heidi and Mike's disasterous "I'm not your therapist!" incident and Mick's accusation that Jessika is only in it for the 'gram, to Nic's testicular cancer confession and Dino's bizarre previous engagement story, it was a wild ride.
Here's how Twitter reacted to each of our couples' honeymoon plights:
Jules and Cam – New Zealand
Their honeymoon was pretty much picture perfect, save for an overturned kayak and some possible brief concerns that Cam might not want kids as much as Jules does. But mainly there were waterfall kisses and lots of #couplegoals moments.
Mel and Dino - Fiji
Dino continued to meditate through the honeymoon and engage in an unconventional strip tease. He also told Mel that he had been engaged earlier that year and broke it off because his girlfriend didn't like the ring he picked out.
Ning and Mark – Thailand
Ning tried to see if she could possibly be attracted to Mark by instigating a pool makeout session. Unfortunately, it did not work and a future for these two seems very unlikely.
Heidi and Mike - Whitsundays
After going at each other like rabbits at the wedding, their honeymoon quickly fizzled when Mike lashed out at Heidi for boring him with her heartbreaking story of her teen years in foster care.
Jessika and Mick – Palm Cove
Noticing that Jessika had been spending a lot of time on her phone rather than living in the loved-up moment, Mick confronted her to see if she was only on the show for Instagram fame. She dodged the question and stormed off. The good news: no Broxy in sight.
Cyrell and Nic – New Zealand
Nic mustered up the courage to tell Cyrell about his testicular cancer battle at age 24 and the side effects, which have made it possible for him to have children only through IVF. Cyrell sobbed at his struggles and it seemed to bring them closer together.
Married at First Sight Australia continues Sunday night at 7.30pm on Nine.
Related:
Married At First Sight Australia: Cast's Showbiz Pasts Revealed